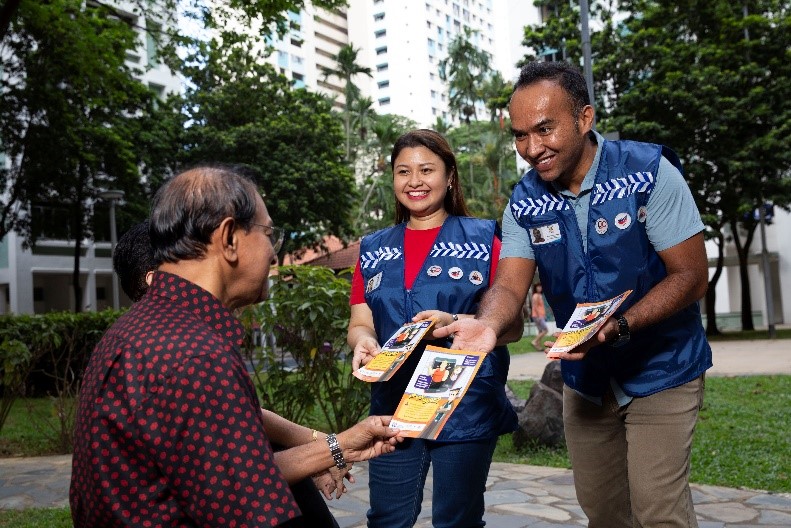 The Citizens On Patrol (COP) scheme was started in 1999 and has grown to be a sizable force. It was launched to enable patrols by the community to alert the Police when they observe suspicious activities or persons and engage the community on crime prevention measures.
ROLES AND RESPONSIBILITIES
COP members will be attached to one of the Neighbourhood Police Centres (NPCs) and be required to serve a minimum of 2 hours of patrol per month. They patrol the neighbourhood, disseminate crime prevention advisories and report to the Police on suspicious persons or crime in progress.
ENTRY REQUIREMENTS
Nationality: Singapore Citizen or Permanent Resident
Age: 17-80 years old
TRAINING REQUIREMENTS
COP members undergo 1.5 days of modular training on basic crime prevention, SGSecure and Community Emergency Preparedness.
Click here to apply.