Capturing Moments, Frame by Frame
By Domnic Dass (Photos: Naveen Raj Kunaseelan)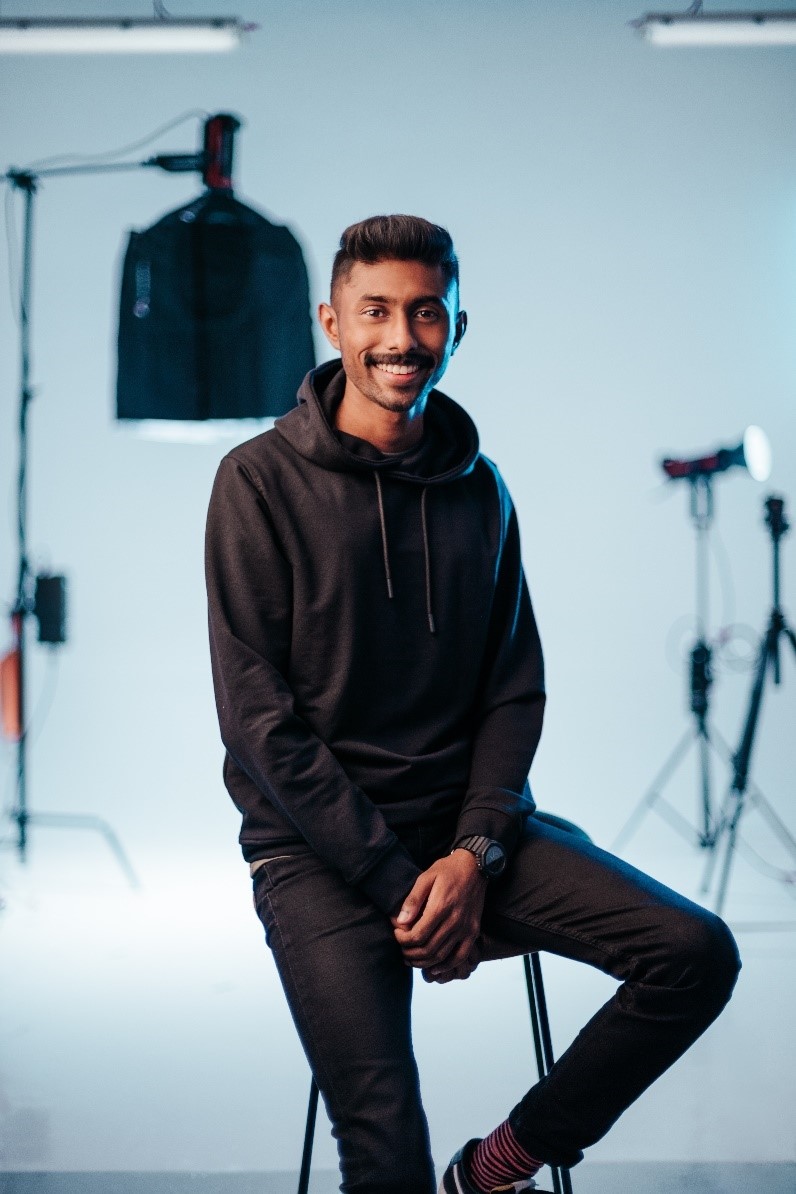 You may have seen various videos and photos of the Singapore Police Force's (SPF) officers in action on SPF's social media channels such as SPF's Instagram (IG) and even on the online Police Life (PL) magazine. Meet Naveen Raj Kunaseelan (Naveen), one of the key members behind many such creations and take a closer look through his viewfinder as Police Life hears from him about his love for photography.
PL: Tell us more about yourself and how you came to work with SPF.
Naveen: When I was a Full-time Police National Serviceman (PNSF), I shared my photography passion and portfolios with my Company Commanders and Field Instructors. Through their assistance, I was offered an opportunity to join the Public Affairs Department (PAD) when they were recruiting officers for their Media Production & Liaison Unit. I have since completed my National Service and am currently working full-time with PAD's New Media Division as a Photography Team Leader and content creator.
PL: When did you start getting interested in photography?
Naveen: Growing up, I always had a strong passion for art. Over the years, after dabbling in different types of art forms, it was photography that captured my full passion. Through photography, I have had the opportunity to meet new people from different cultures and see new places. I love being able to capture and tell the stories of different cultures and places through my photography.
PL: How has working with SPF helped you in your photography passion?
Naveen: Working for the SPF challenges me to step out of my comfort zone as I must figure out how to work around various operational boundaries to produce the photos that present the SPF's professionalism in the best way possible. This is very meaningful to me as what I do contributes and upholds the trust that the SPF has built with the Singapore community. I thoroughly enjoy the challenge as it helps me to enhance not only my technical skills but also allows me to mature deeper as a photography artist.
PL: How do you choose your photography subjects?
Naveen: I always begin with sketches as it helps me to visualise my ideas quickly, and I can assess if it conveys the right message and portrays the SPF brand. The sketches also help me to share my concepts clearly with other team members before we arrange for the photoshoot sessions.
PL: How are you equipped for your work?
Naveen: I am currently using a Canon 1DXM2 as my main camera, along with a variety of Canon lenses and Adobe software for editing. They are versatile and performs well for deployments that involve indoor or outdoor shoots.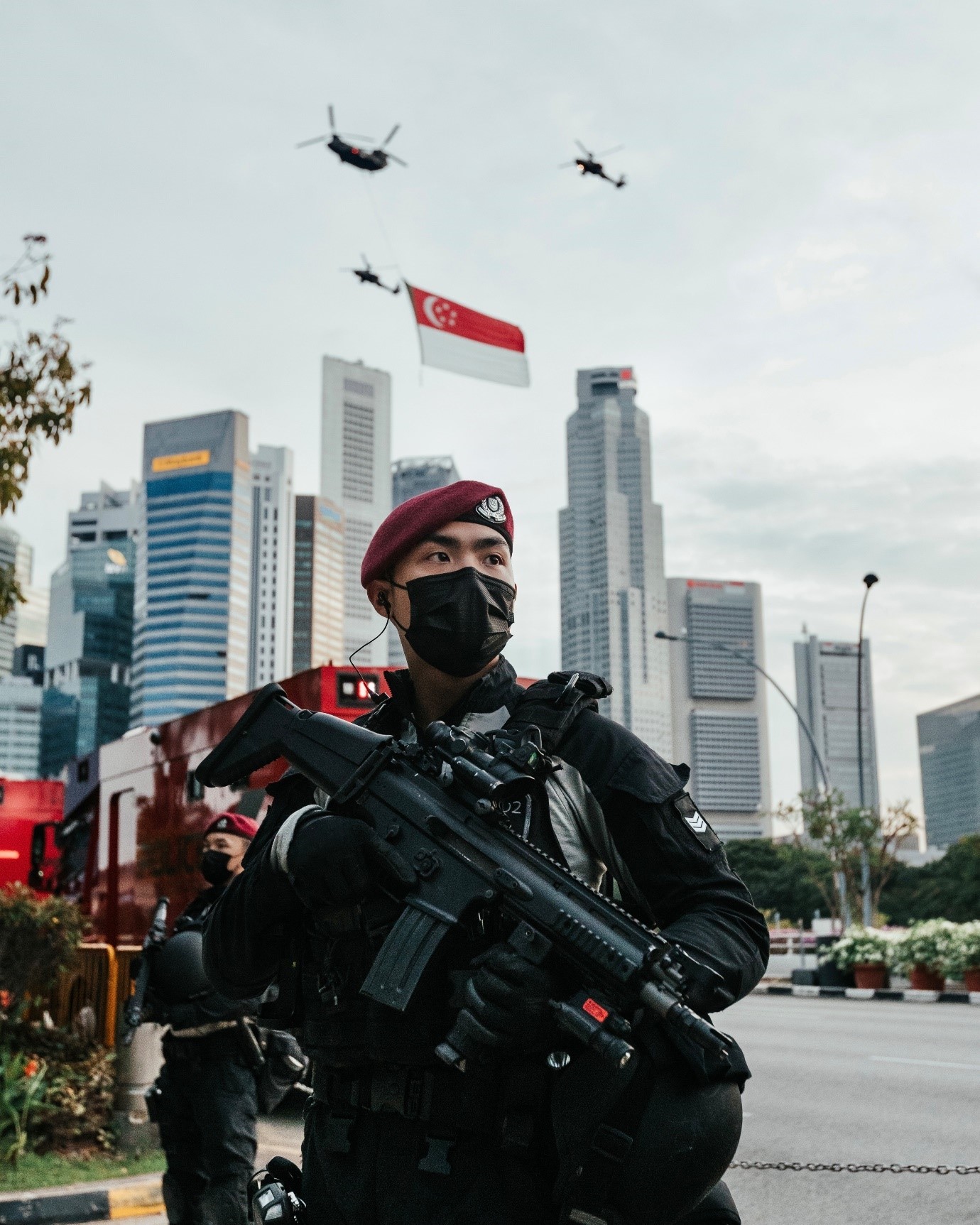 Photo taken at the National Day Parade 2021 for SPF publication.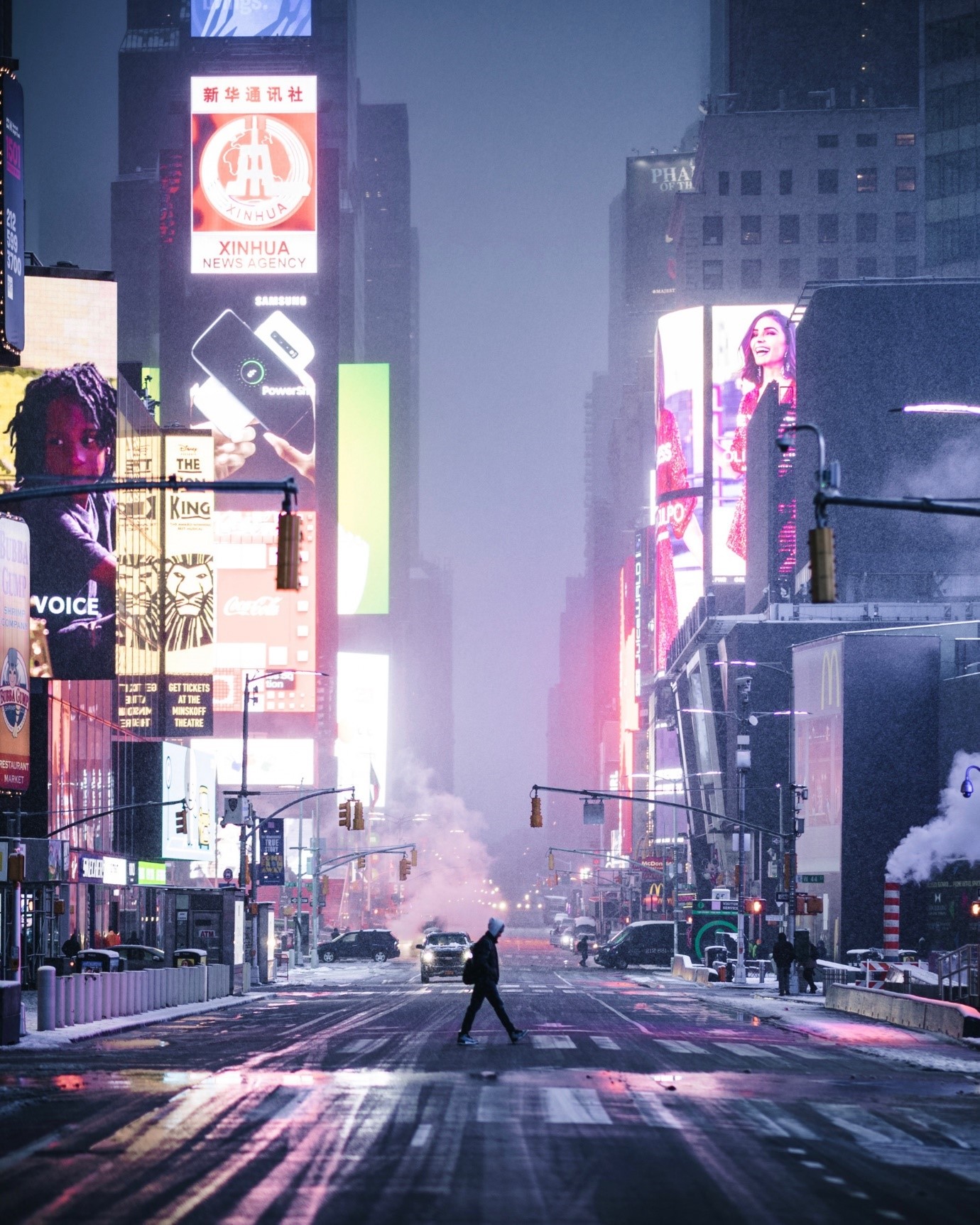 Photo was taken in New York in 2019 when he was a freelancer before joining National Service.
PL: Do you know that you have a following on SPF social media? What do you have to say to your fans?
Naveen: Yes, I am aware there are followers who enjoy and support the photos that I have taken. I would like to say thank you for your support and interest in my photographs! Each time I read them, it motivates me to do even better, and I always look forward to sharing my next piece of work with you guys!
PUBLIC AFFAIRS DEPARTMENT
SINGAPORE POLICE FORCE
17 January 2022 @ 1:00 PM