Anti-Drink Drive Campaign 2021 - A Frontline View by the Traffic Police
By Domnic Dass and SSS Yong Kang (Photos: Public Affairs Department)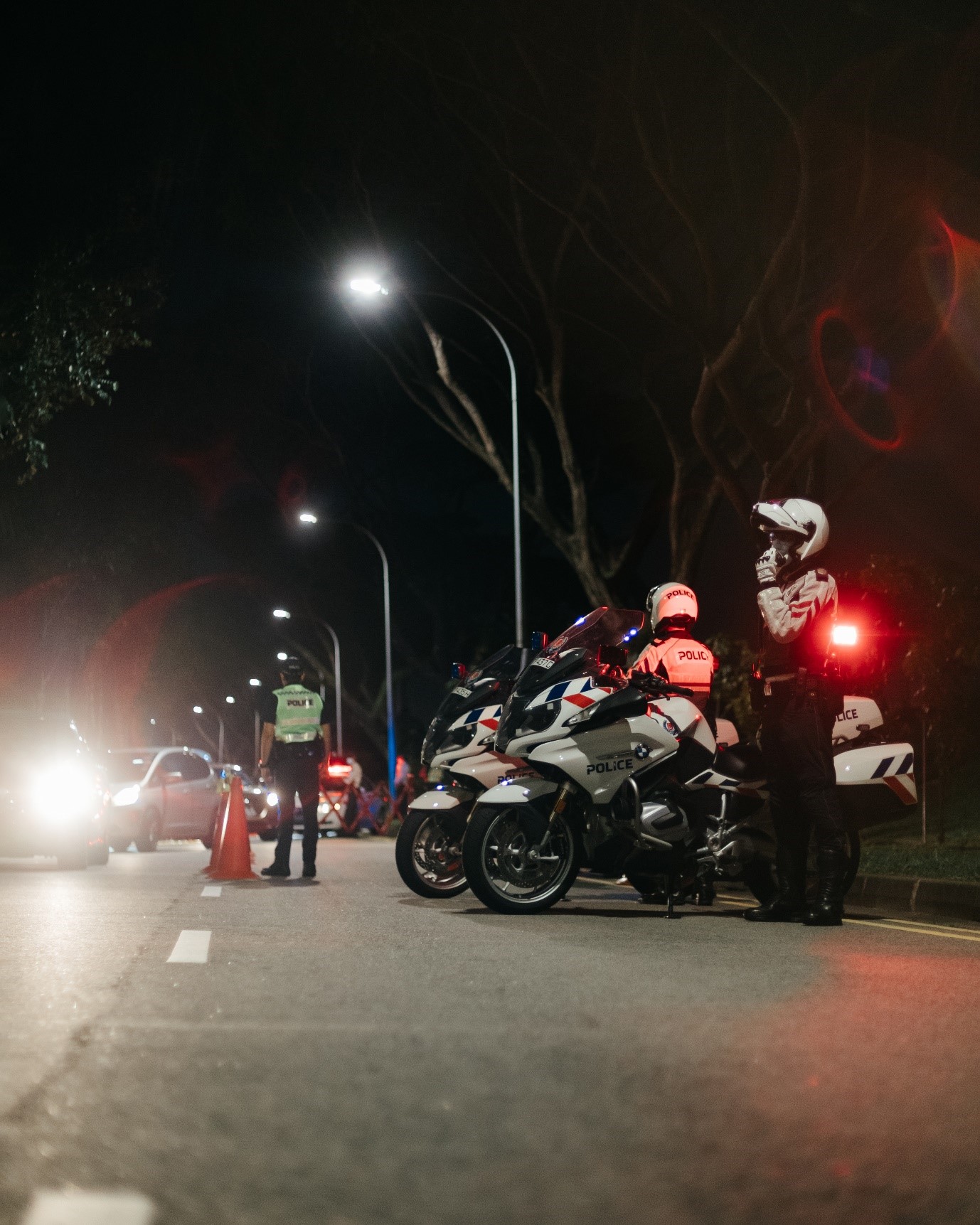 The Anti-Drink Drive Campaign is an ongoing outreach effort by the Traffic Police (TP) and the Singapore Road Safety Council (SRSC) to educate and remind motorists against drink driving. In this issue of Police Life, three TP officers share with us a frontline view of how cases of drink-driving are handled.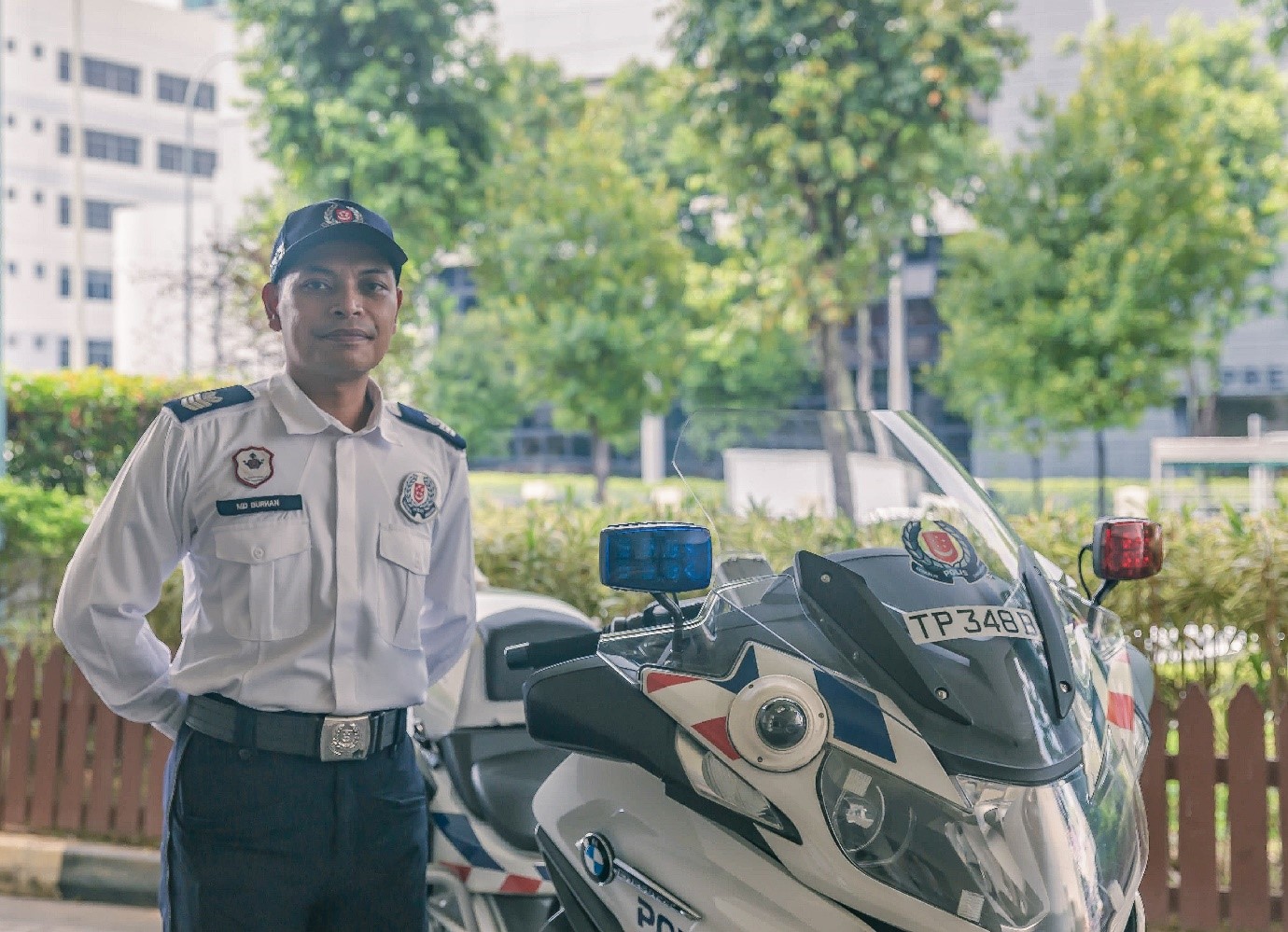 Senior Staff Sergeant (SSS) Mohamad Burhan Bin Sabtu
Patrol Officer
Special Operation Team (SOT), TP
Aside from conducting patrols, SSS Burhan is also frequently involved in operations to detect motorists who drink and drive. SSS Burhan shared that these operations usually involve setting up roadblocks at locations ranging from popular nightlife areas to neighbourhoods.
"During roadblock operations, we will stop oncoming vehicles and engage the drivers, which helps us to detect signs of drink-driving. If we do detect common tell-tale signs such as a strong smell of alcohol in the driver's breath, flushed face, or slurred speech, we will conduct a breathalyser test with the driver", said SSS Burhan.
He explained that the driver would be required to blow continuously into the tube of a breathalyser machine, which is able to produce immediate results. Drivers who failed the test will be immediately taken into custody.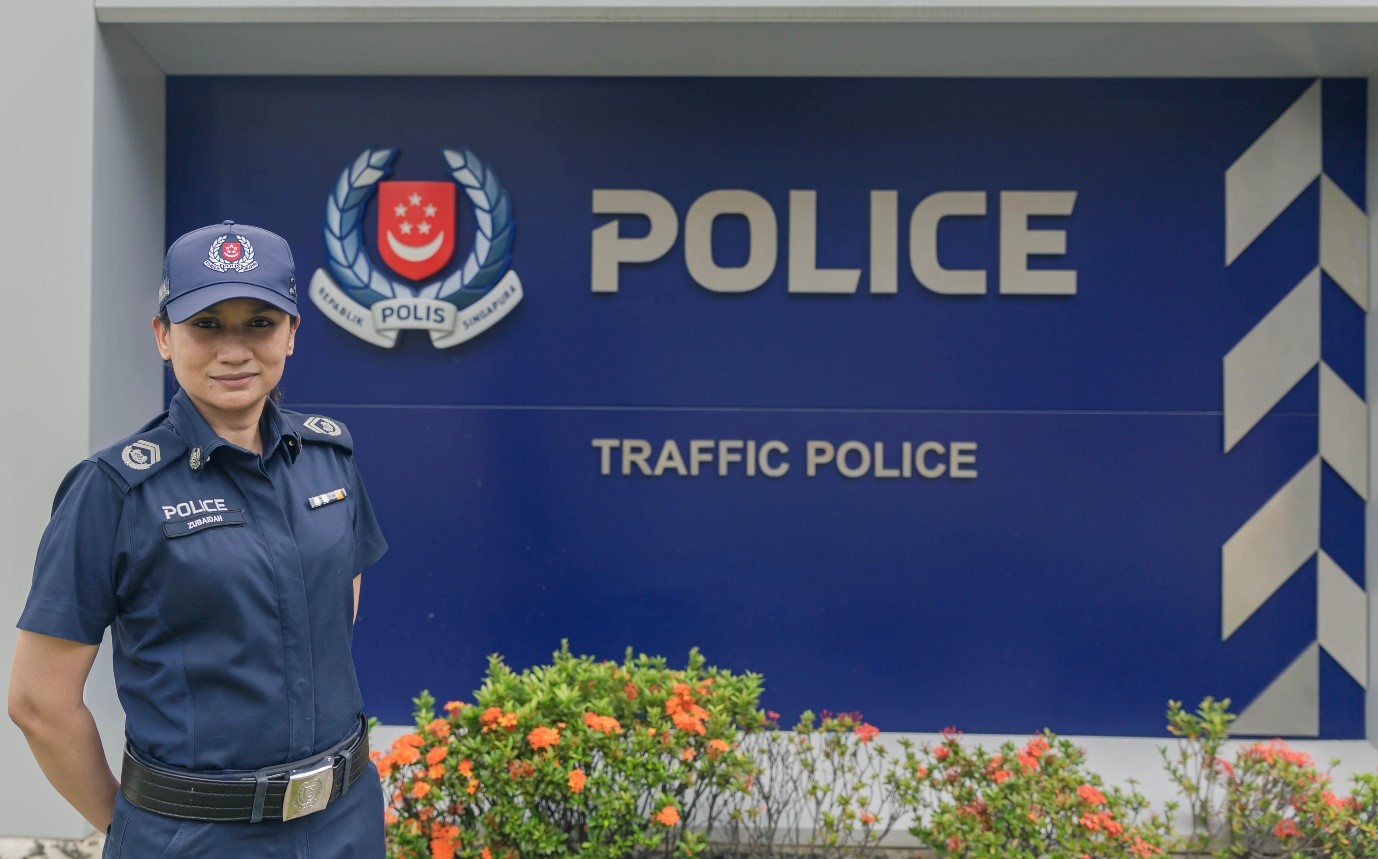 Station Inspector (SI) Zubaidah Binte Mohamed Ariff
Person in Custody Supervisory Officer (PICSO)
Traffic Police Charge Office, TP
When a suspected drunk driver is arrested by TP officers and brought back to TP HQ, a PICSO such as SI Zubaidah will take over and conduct a brief health check of the suspect to assess and ensure that the person is fit to remain under police custody.
"Upon completing our assessment, we will ensure that a Breath Evidential Analyser (BEA) is administered on the suspect at the earliest possible time", said SI Zubaidah. She explained that a BEA is a device that provides a reading of the level of alcohol through a person's breath. "However, if the suspect is so drunk that he or she is incapable of providing a breath sample, we will then proceed to take a blood specimen from them through a registered medical practitioner", said SI Zubaidah.
In case you are wondering, the prescribed legal limit is 35 micrograms of alcohol in 100 millilitres of breath or 80 milligrams of alcohol in 100 millilitres of blood. Failure to provide a breath sample is an offence under Section 69(5)(b) of the Road Traffic Act, Cap 276, and the law takes a severe view towards non-cooperative behaviours when suspects are asked to provide breath samples. Should the person fail the BEA, the suspect will remain in police custody for further investigation by an Investigation Officer (IO), till he or she is released on bail.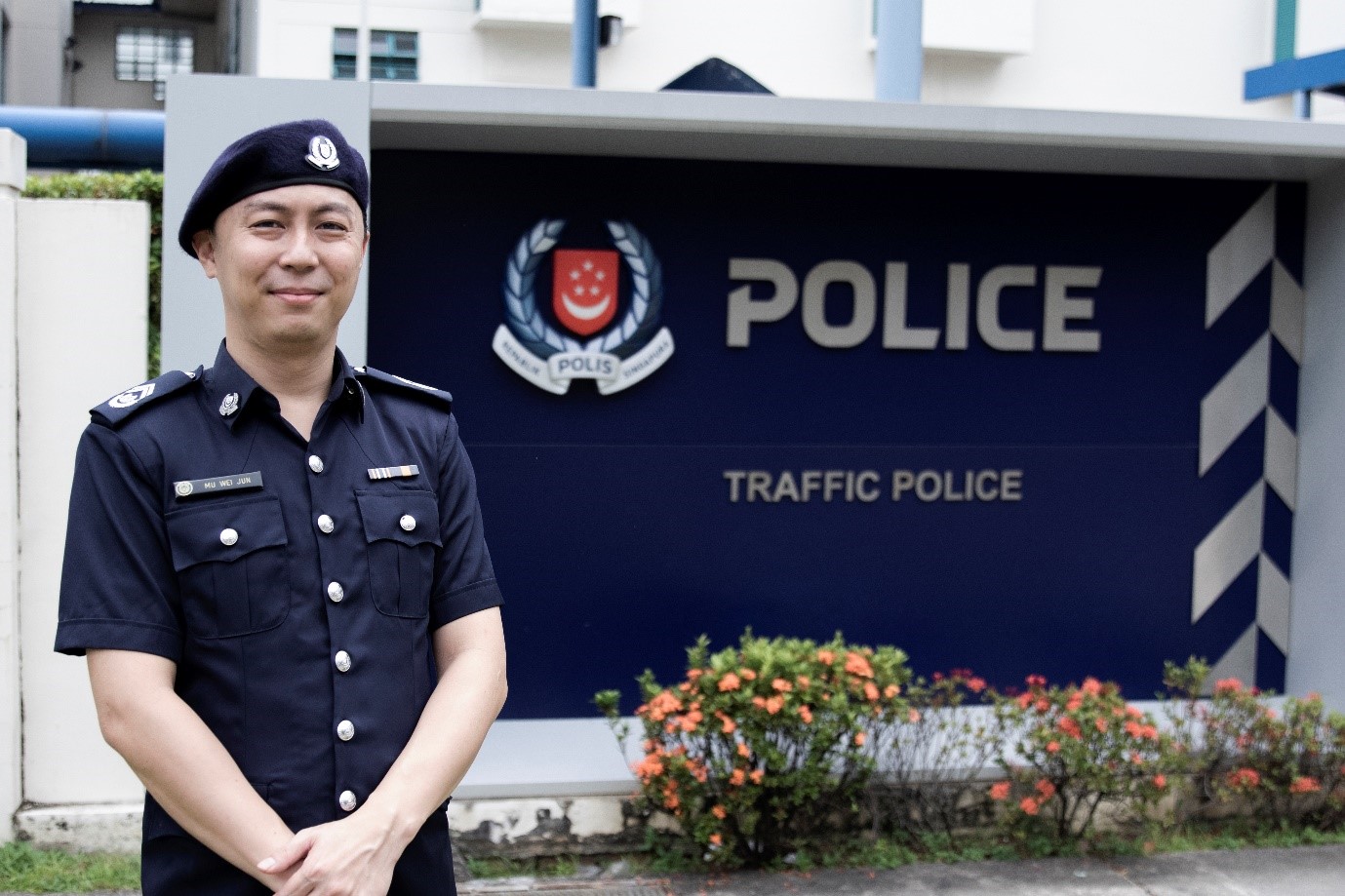 SI Jackson Mu Wei Jun
Senior Investigation Officer (SIO)
Drink Driving Investigation Team, TP
SI Mu's primary role is to investigate drink-driving cases and oversee the prosecution process. When a suspect fails the BEA, the IO will take over to establish the facts of the case. "As an IO, we will try to find out what they had consumed, where they were drinking at and the quantity of alcohol that they had consumed", explained SI Mu.
SI Mu stressed that drink-driving is a serious offence punishable under Section 67 of the Road Traffic Act and that offenders will be prosecuted in Court. He also explained that drink-driving offences are not compounded – in lieu of prosecution in Court. This means that drink-driving offenders must answer for their charges in Court rather than paying a fine for their drink-driving offence. "We will serve the offenders their charges after the interview, before releasing them on Court bail. The offenders will be given a Court date to report to the Court to answer the charges on the specified date", shared SI Mu.
Drink driving is a serious offence as it not only endangers the driver, but also the lives of other road users, including pedestrians too. Road safety is a shared responsibility, and everyone has a part to play. Let us use our RoadSense to make Singapore roads safer for everyone!
Learn about why not drinking and driving is a shared responsibility, as explained in "Hello Police?" Episode 2: How not to get caught drink-driving.
Click the link below: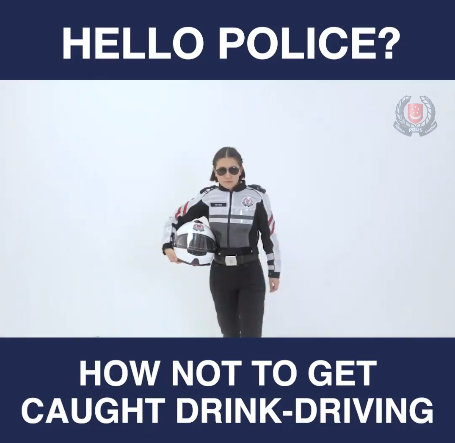 https://go.gov.sg/hello-police-episode-2-how-not-to-get-caught-drink-driving
PUBLIC AFFAIRS DEPARTMENT
SINGAPORE POLICE FORCE
07 December 2021 @ 12:30 PM