Cosplaying for a Good Cause
By: Domnic Dass (Photos: Aloysious Lim & SI Khoo Lu Jie)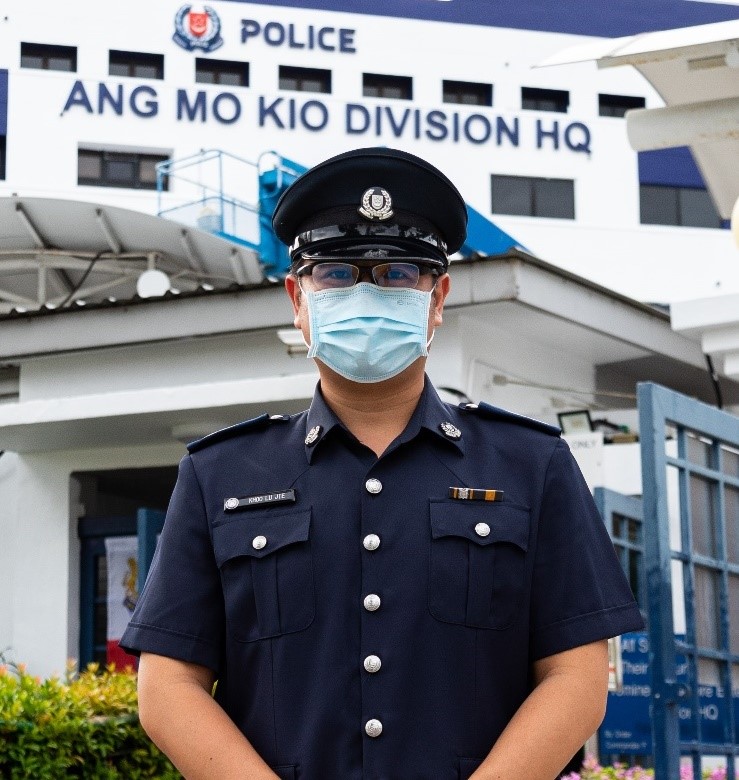 Formed in 2013, 'Pause for a Cause' (PFAC) is a volunteer group made up of cosplay enthusiasts who are dedicated to supporting charities, charitable causes, and children in need. Police Life (PL) caught up with Station Inspector (SI) Khoo Lu Jie, who started the PFAC volunteer group, to learn more about his interest in cosplay and how it helped in his volunteering work with the PFAC.
Apart from being a crime-buster since joining the Singapore Police Force (SPF) in 2003, SI Khoo has always been passionate about giving back to society. What started out as an interest in cosplay back in 2005, eventually became an opportunity for SI Khoo to materialise his aspirations. SI Khoo shared that he first learnt about cosplaying for charity when he read online about the "501st Legion", an international Star Wars fan-based group that dressed up as Star Wars characters to do fundraising and charity work. Being an avid Star Wars fan and always looking out for opportunities to do his part for society, he was naturally drawn to joining them in their volunteering work.
Through his volunteering with the "501st Legion" as a Star Wars cosplayer, SI Khoo began to realise that cosplaying for charity could be more inclusive by adding other characters for variety so as to reach out to more people. Thus, SI Khoo started the PFAC volunteer group in 2013, and they had since supported various charities and organisations through cosplaying for their charity events. "PFAC also commits quarterly hospital visits to KK Women's and Children's Hospital (KKH) and surprise birthday appearances for the Make-A-Wish Foundation," said SI Khoo. He further shared that while the PFAC volunteers were passionate about supporting good causes, it did take some time for organisers of charity events to accept their cosplaying idea to support their events as cosplayers were not perceived very well back then" said SI Khoo. But SI Khoo never gave up and started to leverage the power of social media and the growing popularity of cosplay to help spread awareness of the PFAC.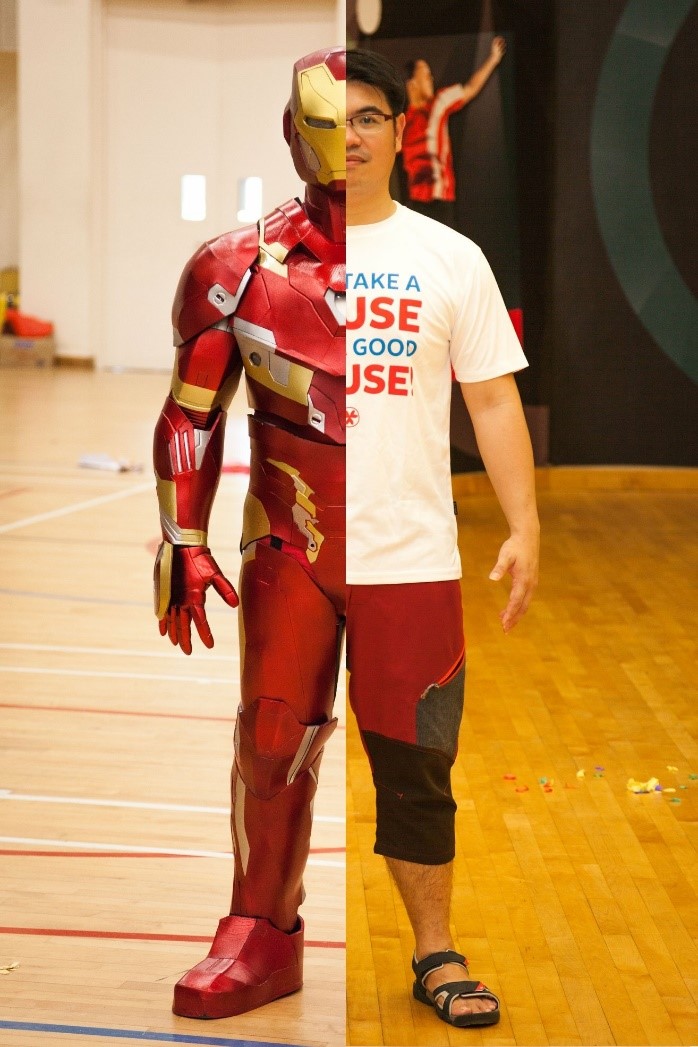 SI Khoo shared that whenever he saw the big smiles that PFAC volunteers brought to the people in their volunteering work, it would motivate him further and reinforce his passion for continuing with his volunteering efforts. There was also a great sense of achievement when they were able to support the charities in their fundraising activities through photo opportunities with their PFAC volunteers cosplaying as superheroes. SI Khoo also shared that their volunteering efforts go beyond participation in charitable events. "We have also made surprise appearances for children fighting terminal cancer. To bring that momentary delight and a smile to a child who has been suffering from their illness, as well as the grateful appreciation from the parents, reinforce the meaning and purpose in our volunteering work," said SI Khoo. Throughout the seven years of volunteering with PFAC, SI Khoo revealed that he had gained many positive memories as well as emotional ones. He recalled that the most emotional one was for a little girl who had late-stage cancer. "The family requested for her favourite 'Minion' character to pay her a surprise visit, but none of our members had the costume. Our members worked hard and eventually found the costume through the cosplaying community. When we made the surprise visit to the little girl at the hospital, she was so delighted that you could see that it lifted her spirit." SI Khoo recalled.
However, SI Khoo admitted that juggling between his volunteering work and responsibilities as a Police officer is no easy feat. Apart from managing a 55-member volunteer group as well as dozens of ad-hoc volunteers, he has to ensure that all volunteering activities have to be planned carefully with the event organisers to meet the requirements and coordinate the PFAC members' availability to support the event. "These events require a lot of time and dedication to plan and coordinate. This is especially challenging as we are not full-time volunteers. It would have been very mentally and physically challenging if not for the great support and understanding from my family, supervisors and colleagues." emphasised SI Khoo. In addition to the support from his family and colleagues, SI Khoo also credits his ability in managing the PFAC workload to his experience and training gained over the years in the SPF. He shared that his experience in various SPF units and expertise gained in planning events and working with large groups of people have taught him leadership skills and the effective management of stakeholders.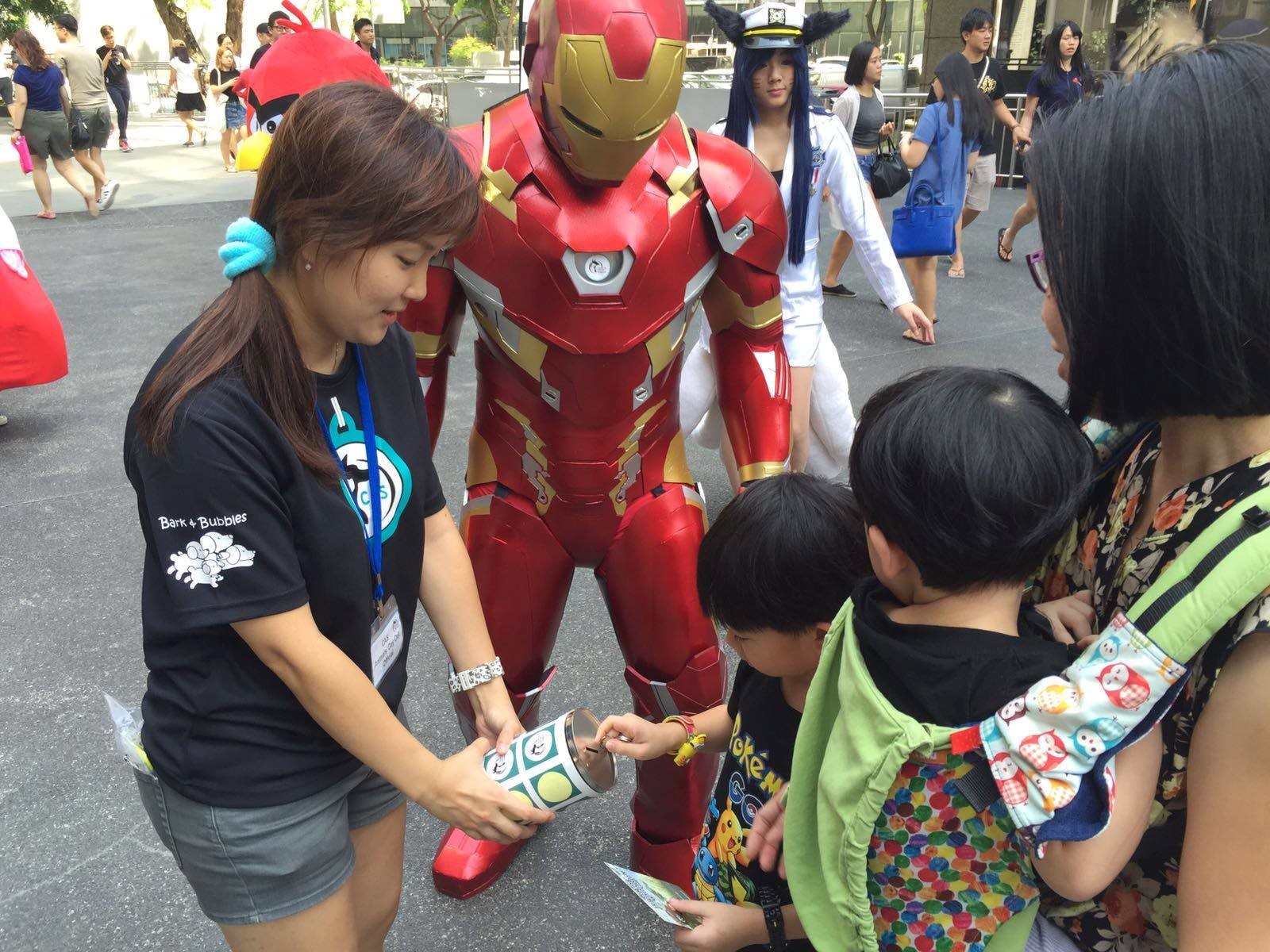 SI Khoo pictured in his Iron Man costume, supporting a fundraising event that raised $33,825 on 18 Sep 2016.
2020 presented new challenges for SI Khoo and PFAC due to the COVID-19 pandemic. Regardless of the challenges, SI Khoo was determined to carry on his volunteering work. Owing to the various COVID-19 safe management practices, the PFAC volunteers had to pivot to virtual events and took on smaller family birthday wish requests. He also revealed that one of their setbacks was the cancellation of their planned recruitment roadshows. Nevertheless, SI Khoo adapted his recruitment strategies according to the COVID-19 regulations and continued to recruit volunteers for future events. Apart from recruiting new volunteers, he is also constantly looking out for collaboration opportunities and updating and engaging members in their chat groups. "I think our journey thus far has really proven that many hands can indeed move mountains. We will definitely keep going and welcome all like-minded individuals to join us and 'Pause for a Cause'," affirmed SI Khoo.
PUBLIC AFFAIRS DEPARTMENT
SINGAPORE POLICE FORCE
05 October 2021 @ 3:00 PM