The Police would like to alert on a resurgence of scams involving the takeover of WhatsApp accounts.
In such a scam, a victim would receive a WhatsApp message from a friend, whose WhatsApp account has been compromised, requesting the victim to send over a 6-digit verification code sent to them. The victim would thereafter lose access to his or her WhatsApp account after providing the scammers with the 6-digit verification code.
Members of the public are advised to adopt the following crime prevention measures:
Do not share your account verification codes

with anyone;

Beware of unusual requests received over WhatsApp, even if they were sent by your WhatsApp contacts;

Always call your friend to verify the authenticity of the request, but do not do so through the social media platform as the account might have been taken over by scammers; and

Protect your WhatsApp account by enabling the 'Two-Step Verification' feature, which is available under 'Account' in the 'Settings' tab of your WhatsApp application.This will prevent others from compromising your WhatsApp account;

In the event that your WhatsApp account has been taken over by a scammer, you can recover the account by signing into your WhatsApp using your phone number and authenticate by entering the verification PIN which you will receive on your phone.The scammer which is using your account will automatically be logged out thereafter.
If you wish to provide any information related to such scams, please call the Police hotline at 1800-255-0000, or submit it online at www.police.gov.sg/iwitness. If you require urgent Police assistance, please dial '999'.
To seek scam-related advice, you may call the anti-scam helpline at 1800-722-6688 or go to www.scamalert.sg. Join the 'let's fight scams' campaign at www.scamalert.sg/fight by signing up as an advocate to receive up-to-date messages and share them with your family and friends. Together, we can help stop scams and prevent our loved ones from becoming the next victim.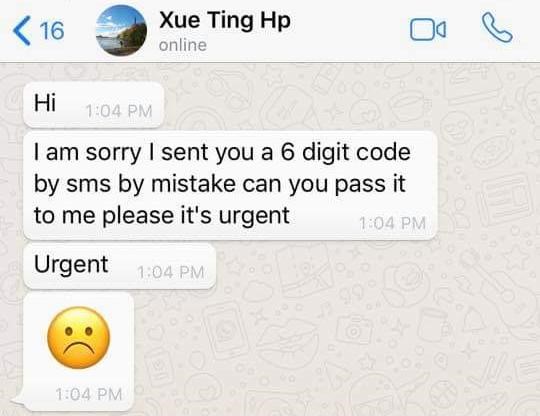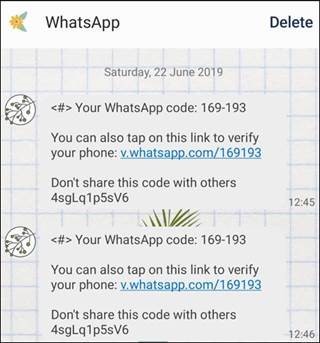 PUBLIC AFFAIRS DEPARTMENT
SINGAPORE POLICE FORCE
10 July 2019 @ 6:00 PM