The Police are appealing for the next-of-kin of 82-year-old Mr Pang Jee Ting to come forward.
Mr Pang was involved in an accident along Victoria Street towards Kallang Road after Middle Road on 17 June 2022, and is in critical condition.
Anyone with information is requested to call the Police Hotline at 1800-255-0000 or submit information online at www.police.gov.sg/witness. All information will be kept strictly confidential.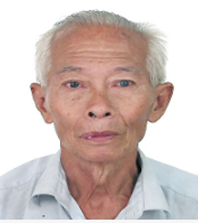 PUBLIC AFFAIRS DEPARTMENT
SINGAPORE POLICE FORCE
18 June 2022 @ 12:20 AM