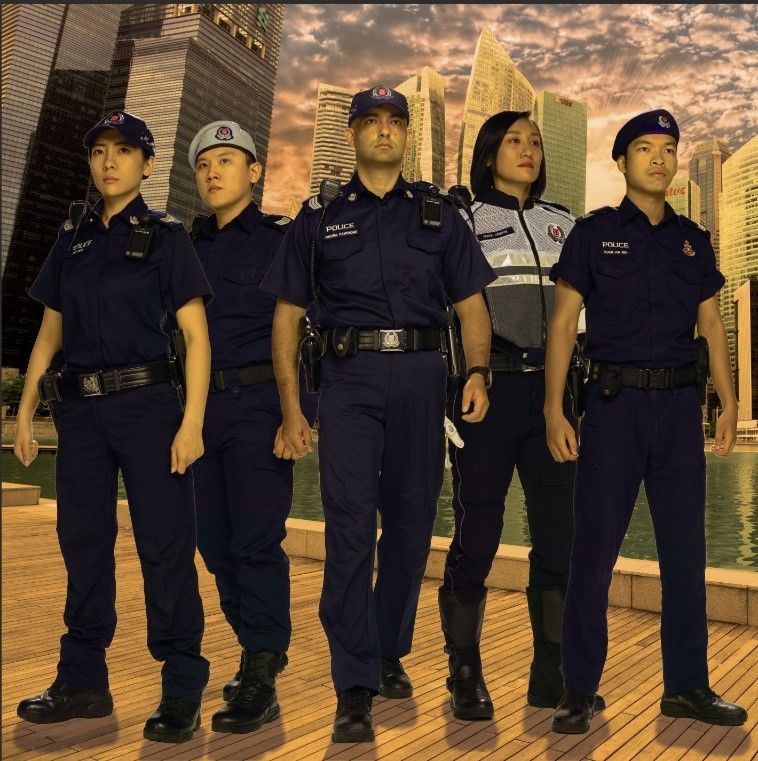 The Volunteer Special Constabulary (VSC) was formed in 1946 to augment the regular ranks in the Singapore Police Force (SPF) immediately after World War II, when manpower was badly needed to restore law and order in Singapore. About 150 men responded to public appeals and they became the VSC pioneers. VSC officers are vested with the powers of a police officer and work alongside our SPF regular and PNSF counterparts, contributing significantly to maintaining law and order in Singapore.
ROLES AND RESPONSIBILITIES
VSC officers will be posted to one of the 7 Police Land Divisions or a specialist unit, namely the Airport Police Division, Police Coast Guard, Public Transport Security Command or Traffic Police and be required to serve a minimum of 16 hours of duty per month.
Subsequent postings may include units like Training Command, Criminal Investigation Department and Central Narcotics Bureau where sufficient ground exposure and good work performance are essential pre-requisites.
They may perform duties such as operations at major events, patrol, roadblocks and checks, coastal vehicular patrol (Police Coast Guard) and mobile patrol and escort duties for VVIPs (Traffic Police).
ENTRY REQUIREMENTS
Education Qualification: Minimum 5 GCE 'O' levels credits or NITEC
Nationality: Singaporean citizen or permanent resident
Age: 18-45 years old
PES status: Male A or B1; Female exempted
TRAINING AND DEPLOYMENT REQUIREMENTS
VSC officers undergo 6 months of non-residential training on basic legal knowledge, policing procedures, Police Defence tactics, first aid and use of firearms. The training is conducted twice on every 2 weekdays and Saturdays.