In conjunction with Singapore Road Safety Council's Road Safety Month 2019, the #RoadSense Carnival was held on 6 July 2019 at Ngee Ann City Civic Plaza.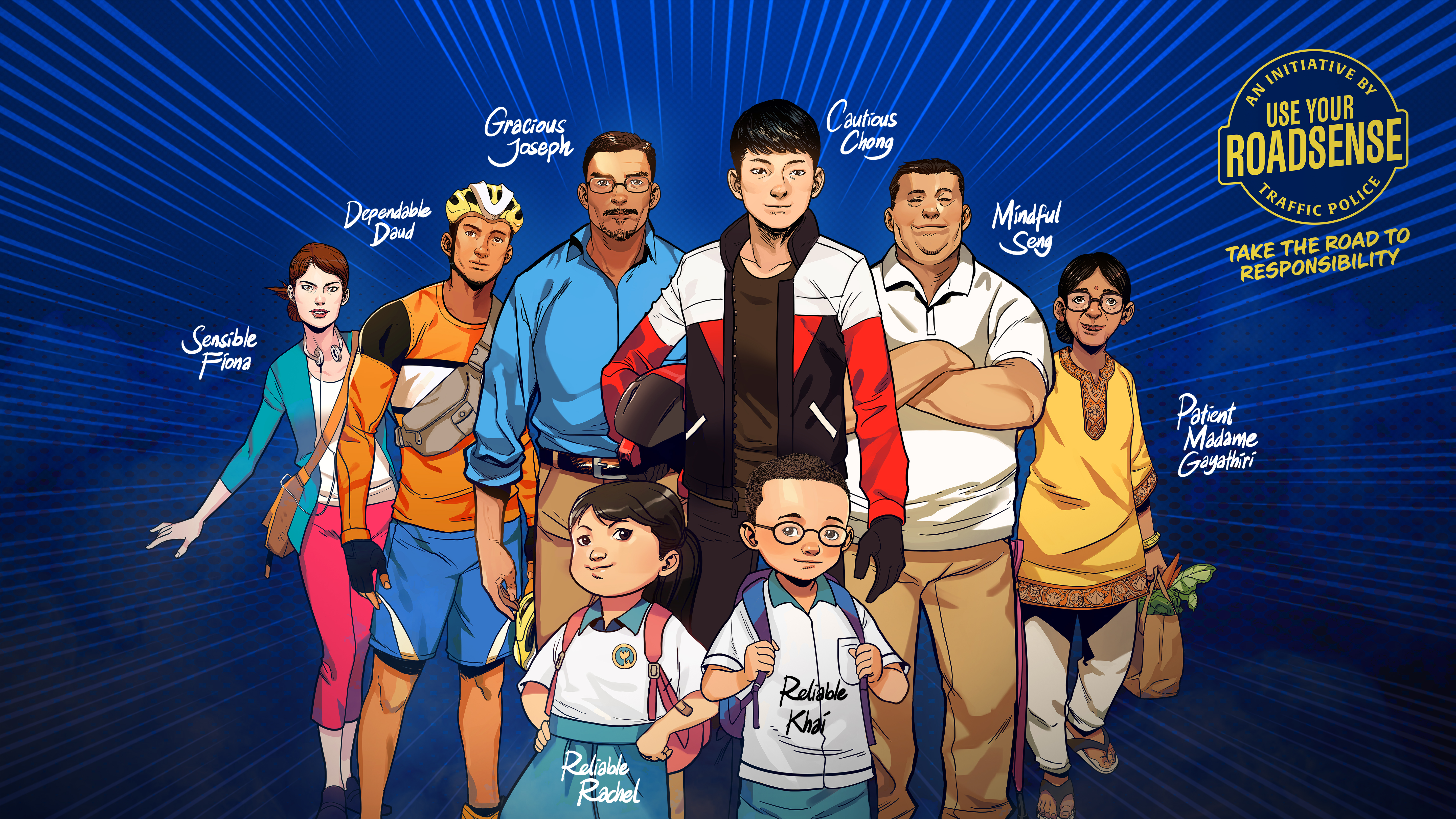 Use Your RoadSense is an initiative brought to you by Traffic Police.
We are on a journey – to make our paths and roads safer for all. Whether we are behind the wheel, on two wheels, or on our feet, it is important to use our RoadSense so that we can enjoy our shared journeys graciously and safely.
As part of the Use Your RoadSense initiative, we have launched the Road to Responsibility campaign to help us become safer road users and make our shared road experiences more pleasant. Remember, Singapore's roads belong to all of us.
Get to Know the Responsibles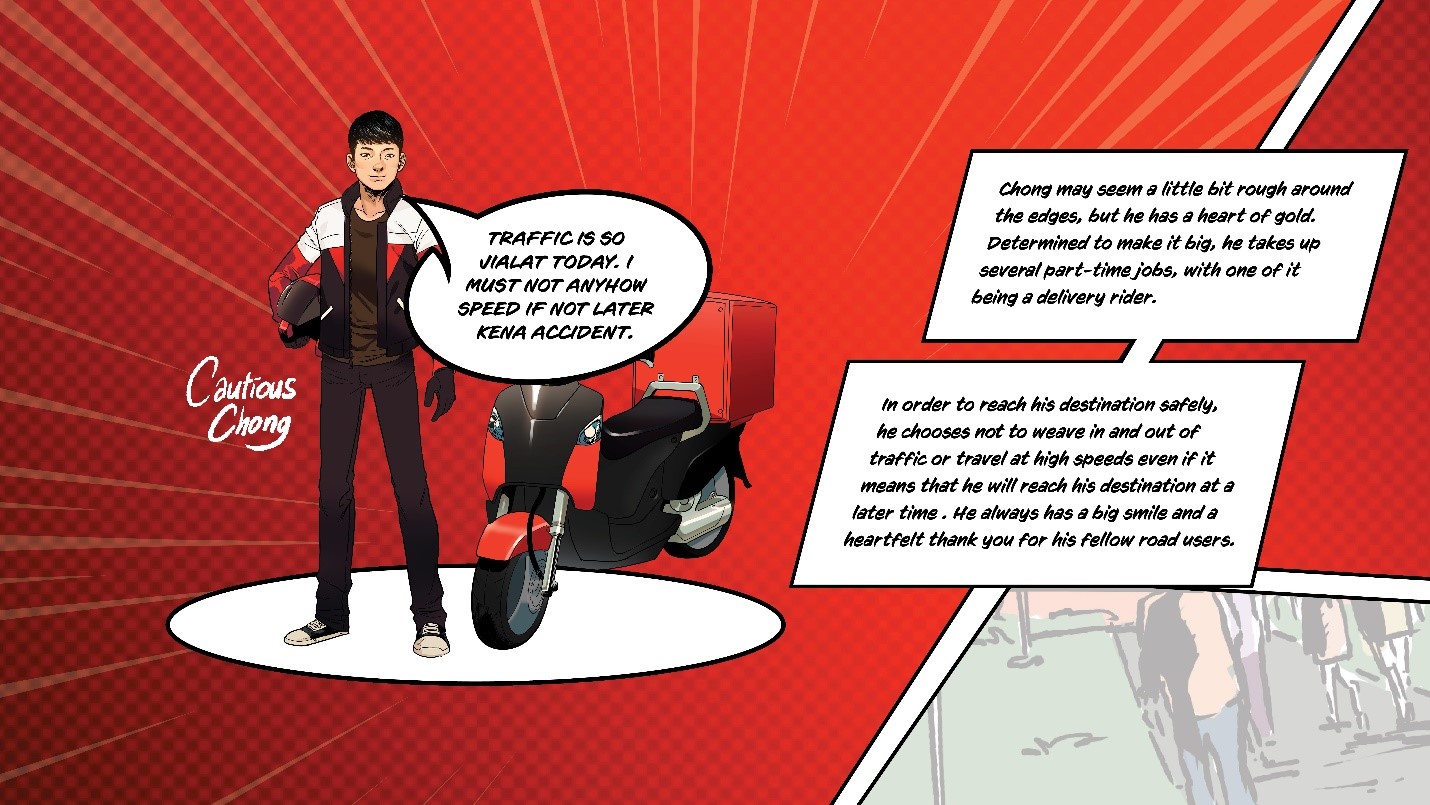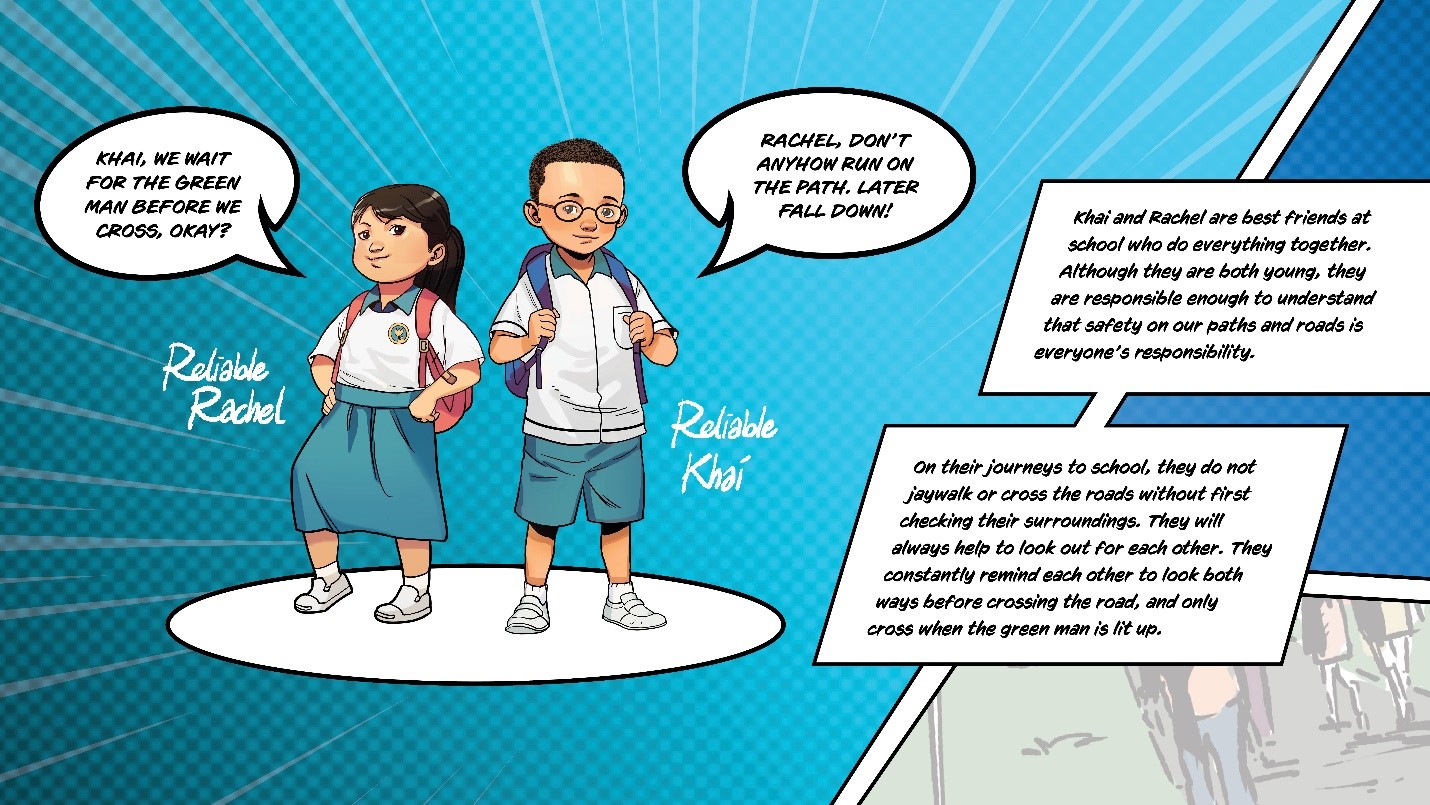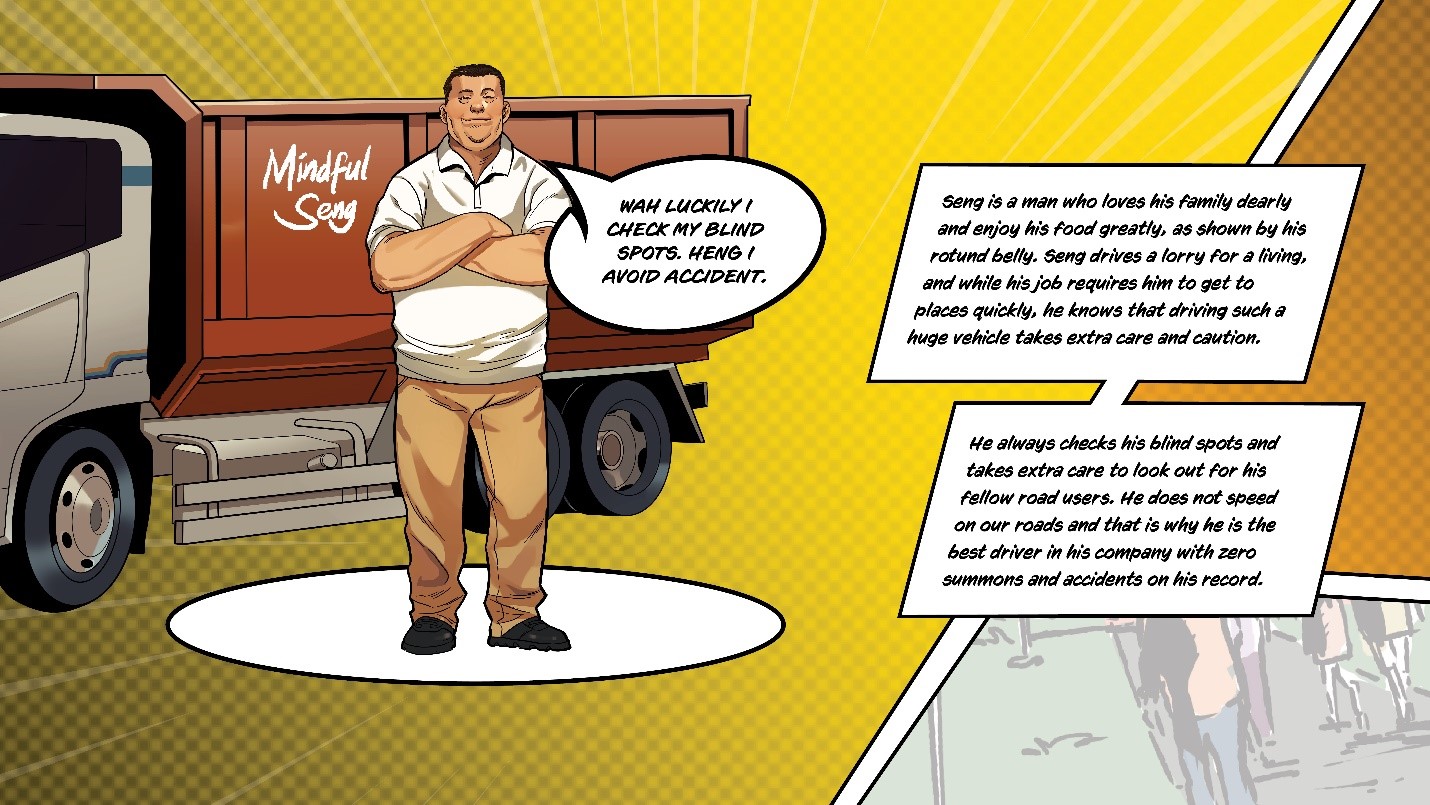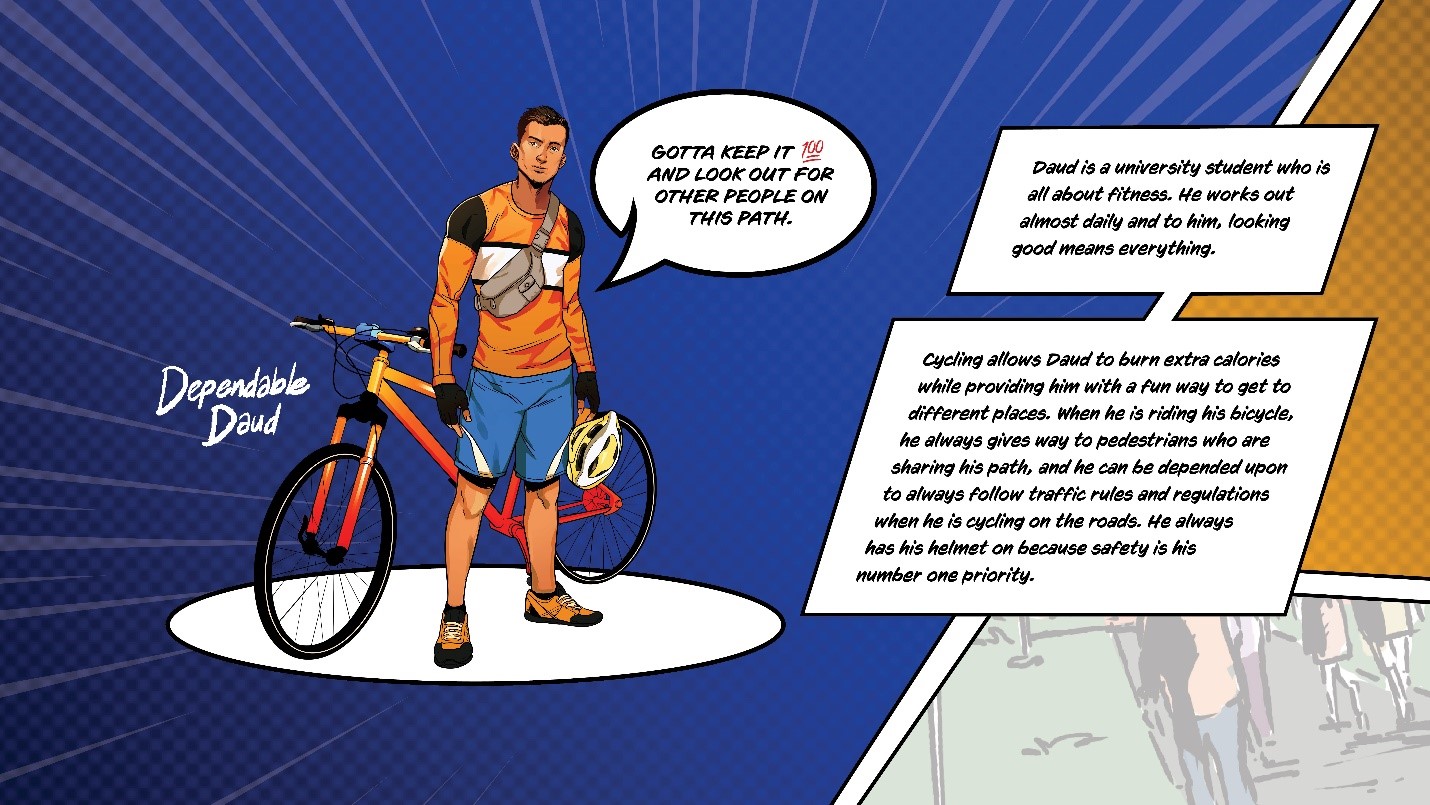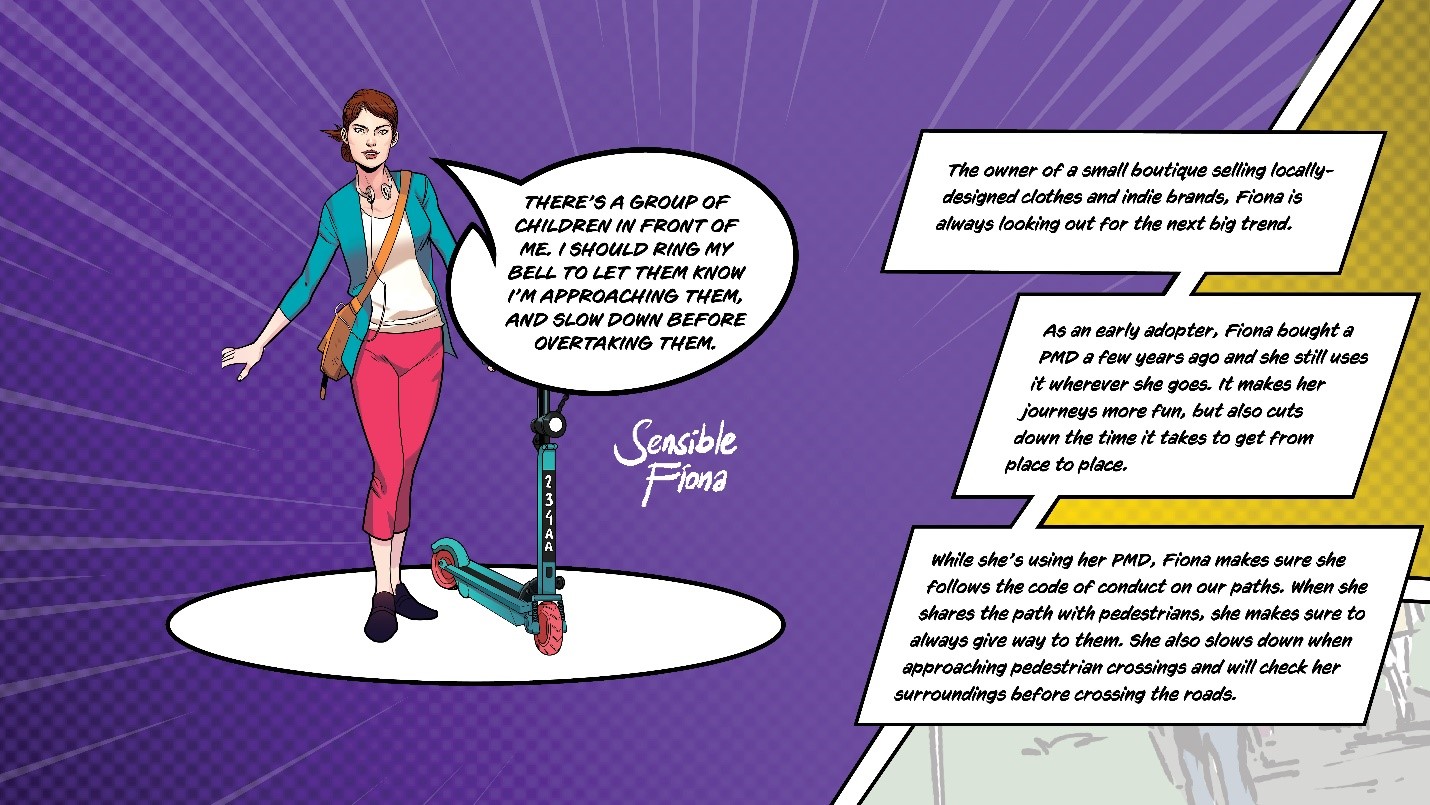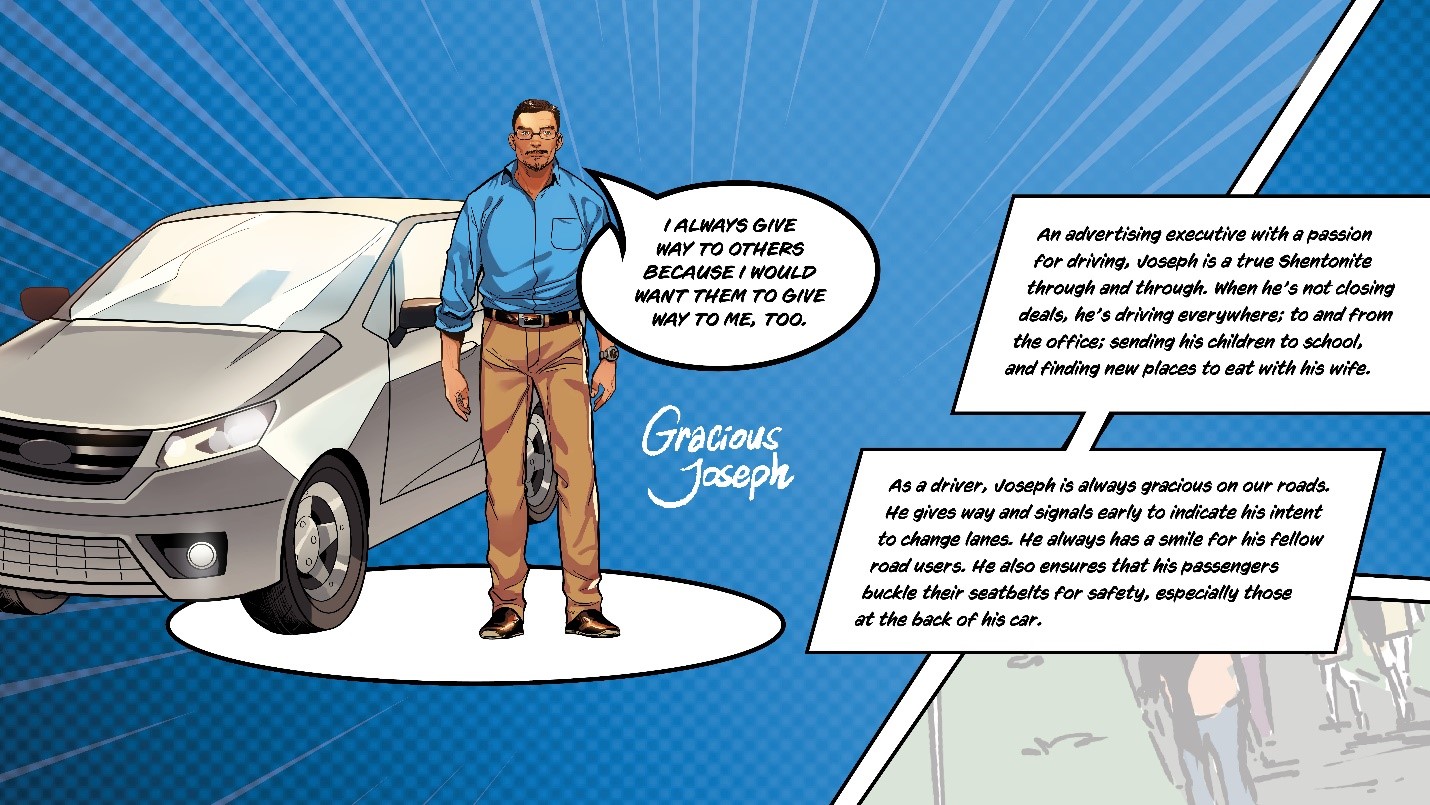 Launch of Singapore Ride Safe 2018 – Gear Up, Ride Safe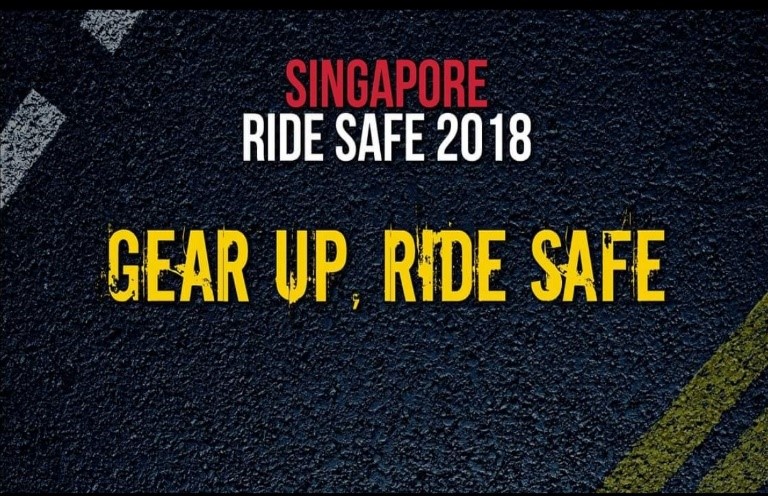 On 18 August 2018, Traffic Police held the launch of the Singapore Ride Safe 2018 at the Singapore Expo, and was graced by the Guest-of-Honour Ms Sun Xueling, Senior Parliamentary Secretary, Ministry of Home Affairs and Ministry of National Development. This year's event was in its third consecutive year that was held in conjunction with the Singapore Bike Show, that served as one of the biggest bike show platforms in the region for motor associations, manufacturers, distributors, training schools and delivery companies.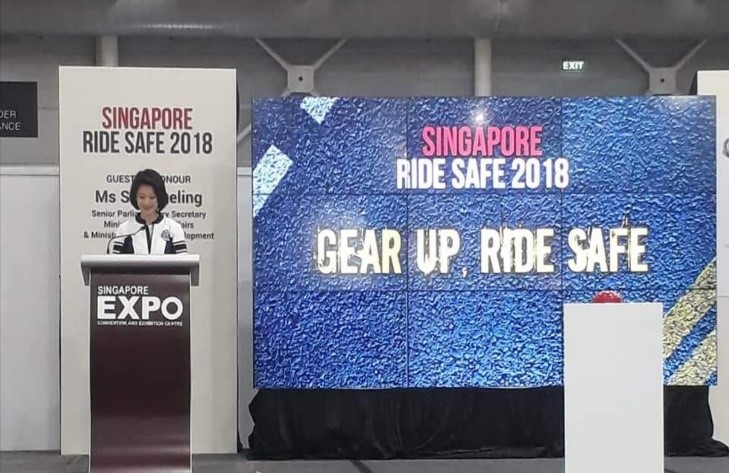 The Singapore Ride Safe event had achieved the objective of raising awareness and promoting safe riding amongst the riding community: by encouraging riders and their pillions to wear correct safety attires; and by adopting safe riding behaviour while on the road.
The catchy Ride Safe Jingle – composed by Mr Shabir Tabre Alam, a national award winning singer-songwriter, renowned music artist and film composer – was launched during the event to spread the message of the tagline 'Gear up, Ride safe'. The jingle will be produced into a music video and feature delivery riders.
Ride Safe Jingle Lyrics:
No way I will speed, even if I could. These blind spots, they should be checked on. We ain't boxing so cut that weaving in. Right gear makes the ride clear. Keep it safe, keep it real. We got loved ones waiting up. Bless them with the gift of staying safe. The message is clear, let's keep it focused. Be brave to be safe. Gear up, ride safe. To keep it water tight. Gear up, ride safe. I'm coming home tonight. Be brave to be safe.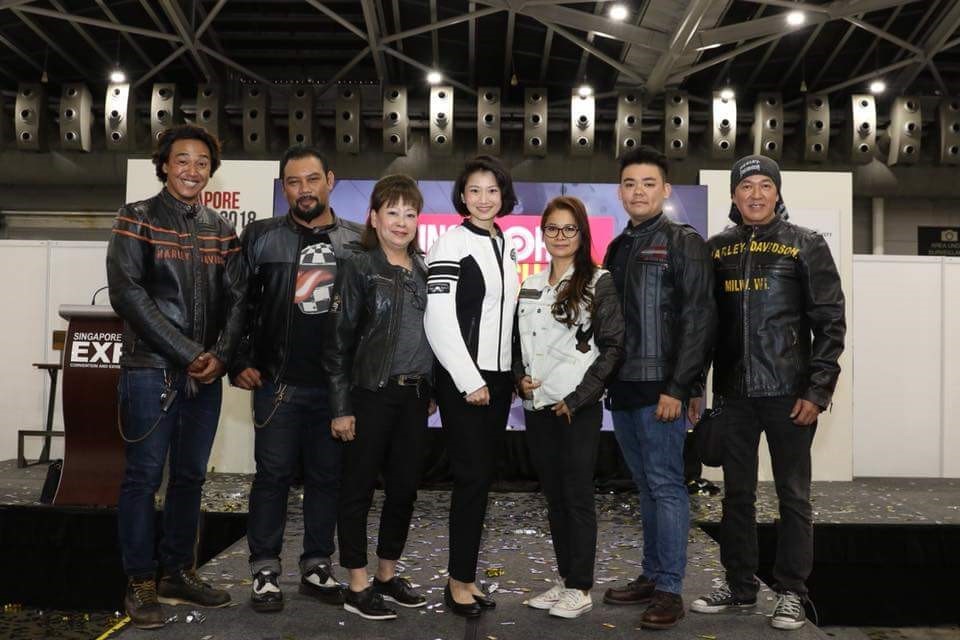 Modelling show by event partner Harley Davidson displaying stylish and protective riding gears like riding jackets, gloves, and boots.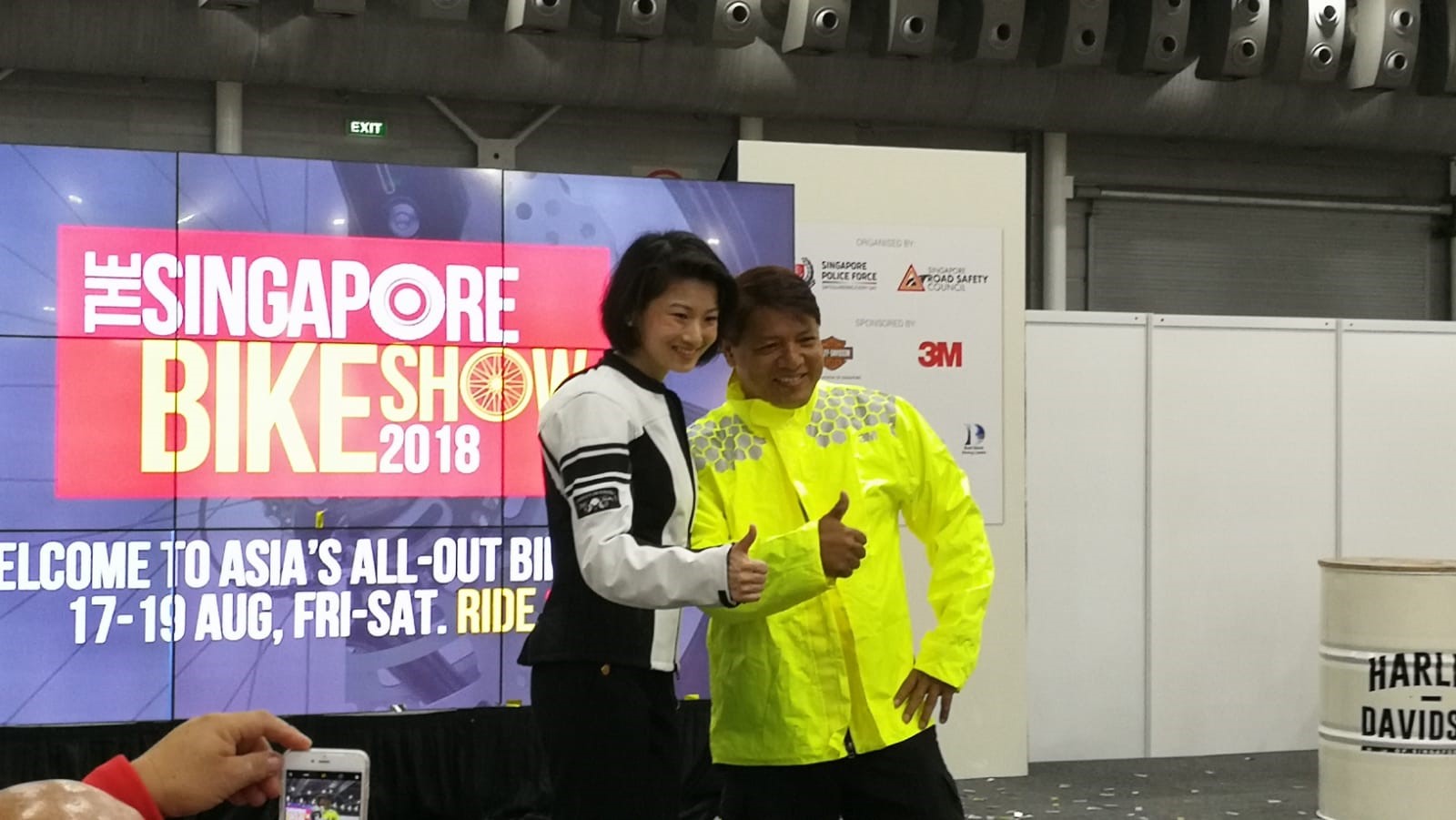 A personal sharing by Road Safety Champion, Mr Abdul Khaliff Bin Abdul Latiff on a traumatic road accident he was involved in 30 years ago.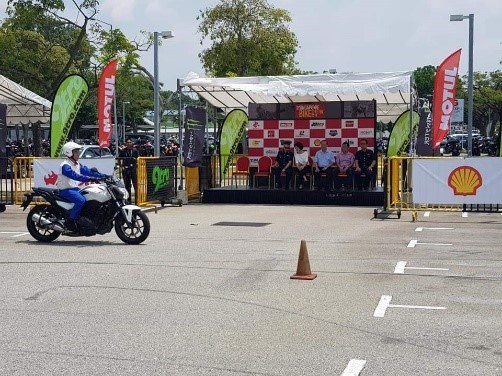 Ride Safe demonstration by the instructors from Bukit Batok Driving Centre.
37th Annual Shell Traffic Games
TP and SRSC, supported by Shell Companies in Singapore, Bukit Batok Driving Centre, ComfortDelGro Driving Centre, and Singapore Safety Driving Centre, held the 37th Shell Traffic Games prize-giving ceremony on Monday, 13 November 2017 at the Road Safety Community Park. Associate Professor Dr Muhammad Faishal Ibrahim, Senior Parliamentary Secretary for Ministry of Social and Family Development & Ministry of Education, graced the event as the Guest-of-Honour.
This event marked the closing of the 37th Shell Traffic Games, which included fun and interactive training sessions for primary school children to educate them on road safety. Ninety primary schools participated in the preliminary rounds of the games held from January to September 2017. Eight schools made it to the finals to compete for the Shell Challenge Trophy and other prizes. Yumin Primary School emerged as the champion of the 37th Shell Traffic Games.
Three educational animation videos on road safety for children were also unveiled at the event. A joint initiative led by SRSC together with TP and Shell, these videos which were produced by Nanyang Polytechnic and its School of Interactive & Digital Media to share road safety advisories such as the importance of the kerb drill, keeping out of vehicles' blind spots, and the dangers of crossing roads while distracted. These videos were used as an educational tool during road safety talks and were also made available to primary schools and pre-schools.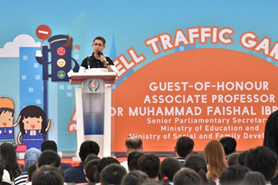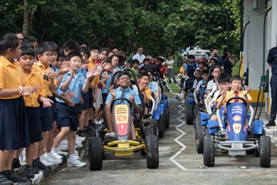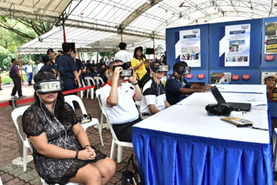 Anti-Drink Driving Campaign 2018
Traffic Police (TP) and the Singapore Road Safety Council (SRSC), supported by AXA Insurance Private Limited, Komoco Motors Private Limited and Zouk Clarke Quay Private Limited, launched the latest edition of the Anti-Drink Driving Campaign at Zouk on 21 December 2018. Ms Sun Xueling, Senior Parliamentary Secretary, Ministry of Home Affairs and Ministry of National Development, unveiled the nation-wide campaign which aims to educate motorists about the dangers of driving under the influence of alcohol to themselves and other road users. The annual campaign reiterates the need for our drivers to exercise caution during this festive period.
Playing on the analogy of an alcoholic drink cocktail, the campaign's theme, "Drink & Drive is a Deadly Mix", uses a cocktail of 'ingredients' connected to the consequences of drink-driving, to drive home the point in a visually impactful way, on how drink-driving affects the lives of the offender and the people around him.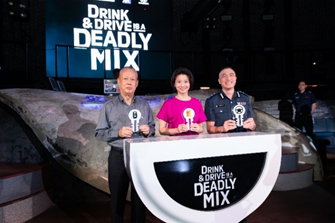 Chairman of SRSC Mr. Bernard Tay, Ms Sun Xueling, Senior Parliamentary Secretary, Ministry of Home Affairs and Ministry of National Development and Commander TP Senior Assistant Commissioner of Police Gerald Lim, launching the Anti-Drink Drive Campaign 2018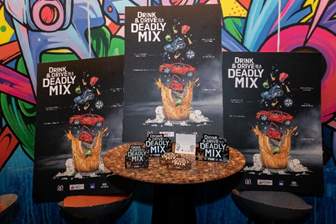 Campaign visuals
Over 150 guests attended the launch event in support of the campaign. During the event, Ms Sun Xueling, said, "Every drunk driver is a potential killer on our roads. He can cause great harm to himself and innocent pedestrians and motorists. In the first nine months of this year, on average, one person died each month from accidents related to drink driving. Every death is one too many. All in, we saw over 120 accidents related to drink-driving, which is a 20 per cent increase from the first nine months of the previous year. More than 1,500 individuals apprehended. Most accidents happened as drink-drivers ran red lights and exceeded speed limits. This has to stop. "Public education will remain a cornerstone of our efforts against drink-driving and will be backed by strong enforcement and tough penalties."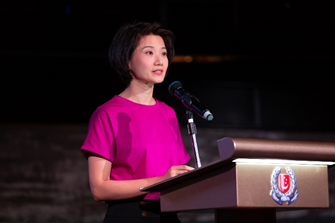 Ms Sun Xueling, giving her address at the campaign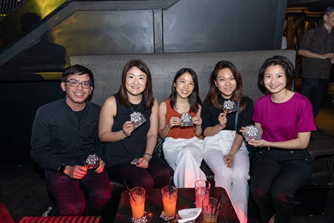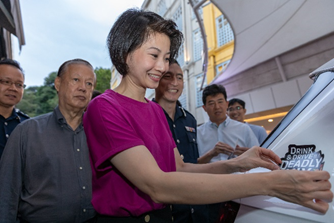 Safer Roads Campaign 2017
On 21 March 2017, the Traffic Police and Singapore Road Safety Council, in collaboration with the Singapore Kindness Movement (SKM) and the Land Transport Authority, launched the Safer Roads Campaign movement at Our Tampines Hub. Mr Amrin Amin, Parliamentary Secretary, Ministry of Home Affairs, graced the event as Guest-of-Honour.
The partnership with SKM further strengthens road safety messages with elements of kindness where road users will be made to understand that conscientious behaviors can lead to a safer road environment.
The tagline for this campaign was "Choose Graciousness". The "Choices" concept positively engages and influences road users' behaviors by highlighting to them that similar to an act of kindness, every road user can choose to be more courteous and considerate on the road, making the roads safer for everyone.
Posters and videos reinforcing this special message were broadcasted on various advertising channels, and on social media and video hosting platforms like Facebook and YouTube.
Offline, road courtesy messages were played on radio channels, published in newspaper adverts, and displayed on EMAS signboards, overhead bridge banners and lamp post banners, targeting road user groups like the general motorist, cyclist, and pedestrian.