The Police would like to alert the members of the public to a re-emerging trend where scammers would send fake SMSes with spoofed SMS headers of banks to victims, claiming that the victims' cards have been suspended.
Victims would receive fake SMSes with spoofed headers, purportedly from the bank, informing them that their card had been suspended due to security reasons and instructing the victims to contact a phone number included in the message for verification. Upon contacting the number, the victims would allegedly be instructed by the scammer to provide their NRIC and credit card details for further verification. Victims would only realise that they had fallen prey to a scam when they discovered unauthorised transactions made with their credit card or when they contacted the bank's hotline and were informed that there were no security issues with their card.
Members of the public are advised to adopt the following crime prevention measures:
Be wary of fake SMSes with spoofed headers and check for grammatical errors in the message;


Always verify the authenticity of the information with the official website or sources;


Never disclose your personal or credit card details and OTP to anyone; and



Report any fraudulent credit/debit card charges to your bank and cancel your card immediately.
If you have any information relating to such crimes, please call the Police hotline at 1800-255-0000, or submit it online at www.police.gov.sg/iwitness. If you require urgent Police assistance, please dial '999'.
For more information on scams, members of the public can visit www.scamalert.sg or call the Anti-Scam Hotline at 1800-722-6688. Join the 'Spot the Signs. Stop the Crimes' campaign at www.scamalert.sg/fight by signing up as an advocate to receive up-to-date messages and share them with your family and friends. Together, we can help stop scams and prevent our loved ones from becoming the next victim.
Annex A
Images of Fake SMSes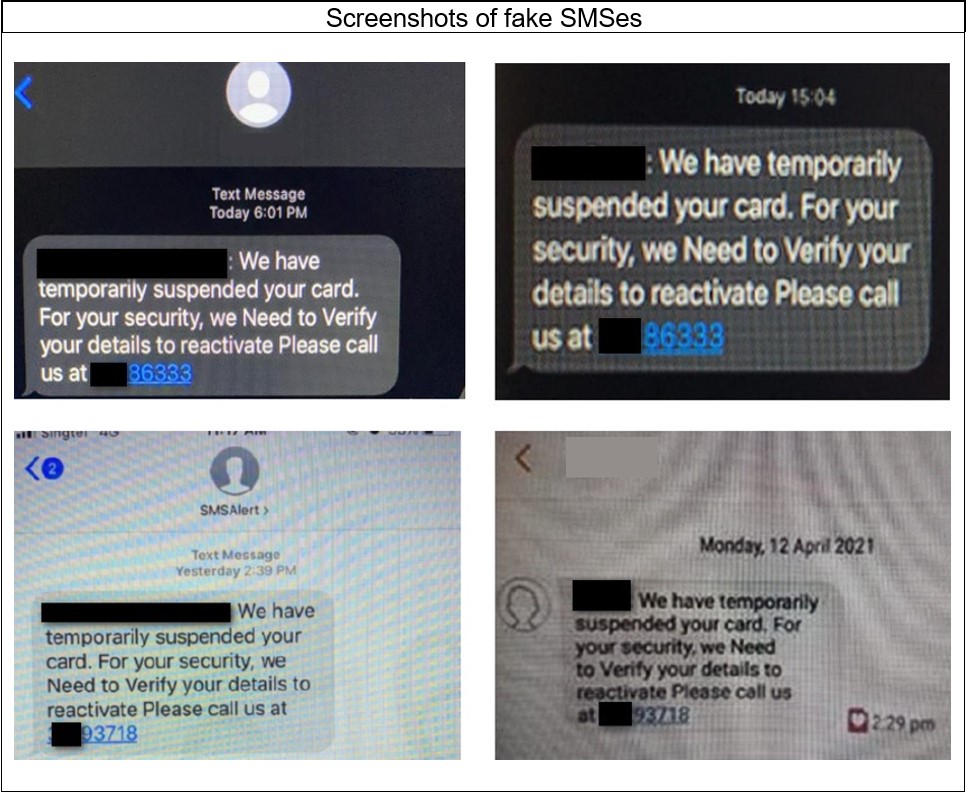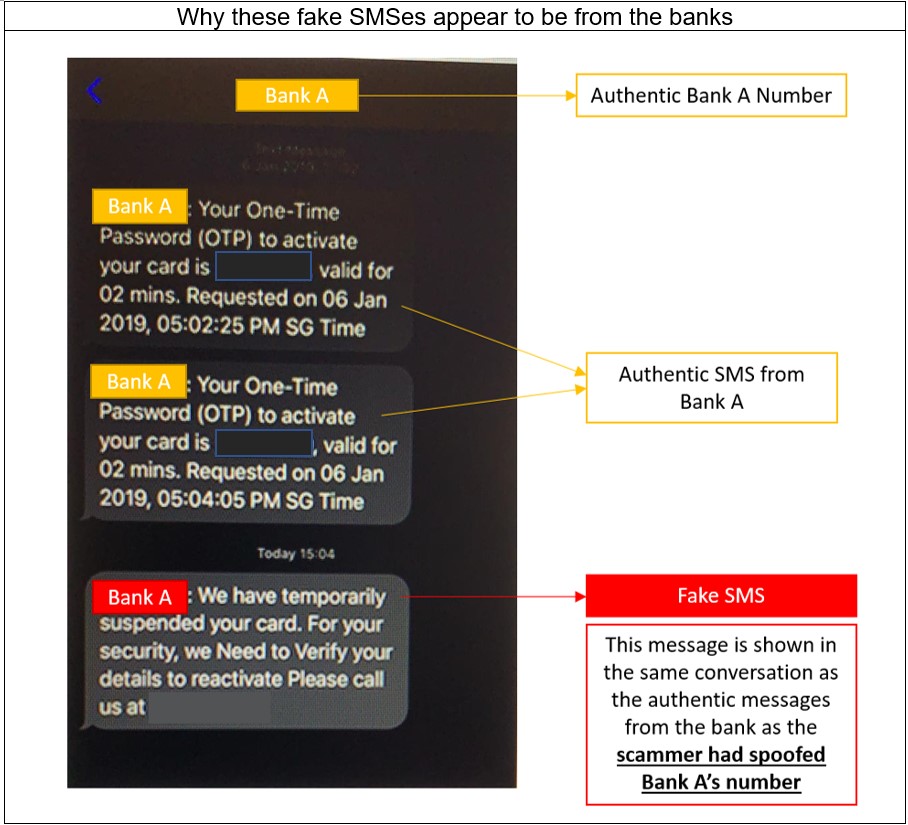 PUBLIC AFFAIRS DEPARTMENT
SINGAPORE POLICE FORCE
26 April 2021 @ 12:25 PM