The Police would like to alert the public to a new variant of scam where the scammers are using compromised WhatsApp accounts to solicit donations for the purchase of Oxygen Concentrator Machines to be sent to India.
In these cases, the scammers leveraged compromised WhatsApp accounts belonging to the friends of victims, to communicate with the victims. The scammers would claim to be raising funds to purchase Oxygen Concentrator Machines for donation to India and would request for the victims to assist with the purchase or to donate to the cause. The scammers would emphasise the urgency of the issue and provide the victims with a bank account number for fund transfer, claiming that the bank account belonged to a supplier. The victims would only realise that they had been scammed when the scammer became uncontactable or when they were informed by their friends that their WhatsApp account had been hacked.
Members of the public are advised to adopt the following crime prevention measures:
Beware of unusual requests received over WhatsApp, even if they were sent by your WhatsApp contacts;


Verify whether the request is legitimate by checking with your family and friends offline;


Never send money to people whom you do not know or have not met in person before; and


Report any unauthorised transaction made to your bank account immediately.
If you have information related to such crimes, please call the Police hotline at 1800-255-0000, or submit it online at www.police.gov.sg/iwitness. If you require urgent Police assistance, please dial '999'.
For more information on scams, members of the public can visit www.scamalert.sg or call the Anti-Scam Hotline at 1800-722-6688. Join the 'Spot the Signs. Stop the Crimes' campaign at www.scamalert.sg/fight by signing up as an advocate to receive up-to-date messages and share them with your family and friends. Together, we can help stop scams and prevent our loved ones from becoming the next victim.
Annex A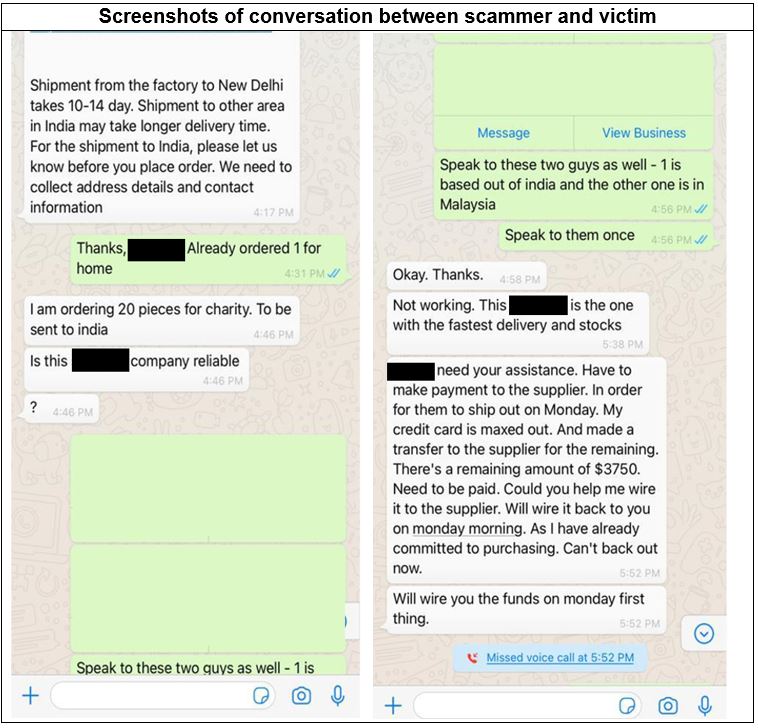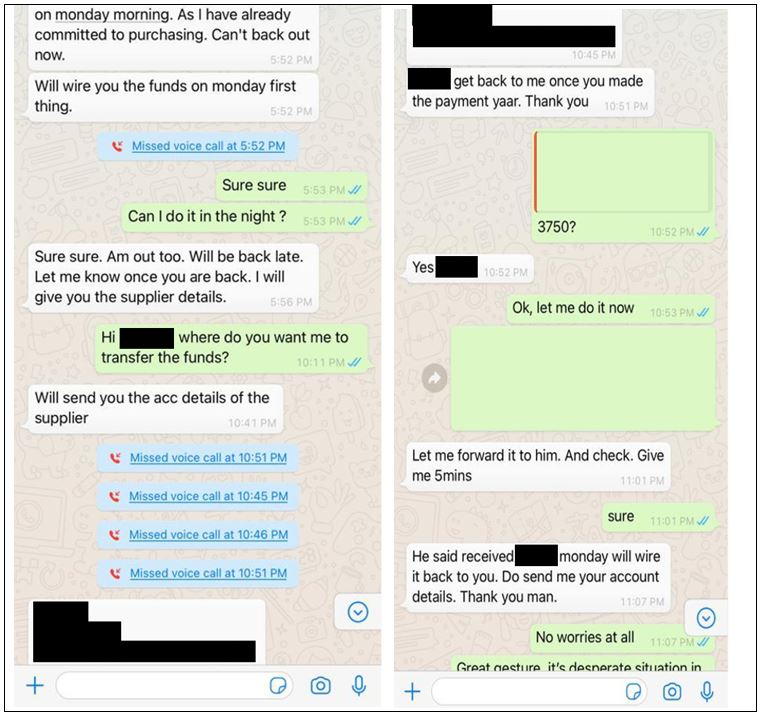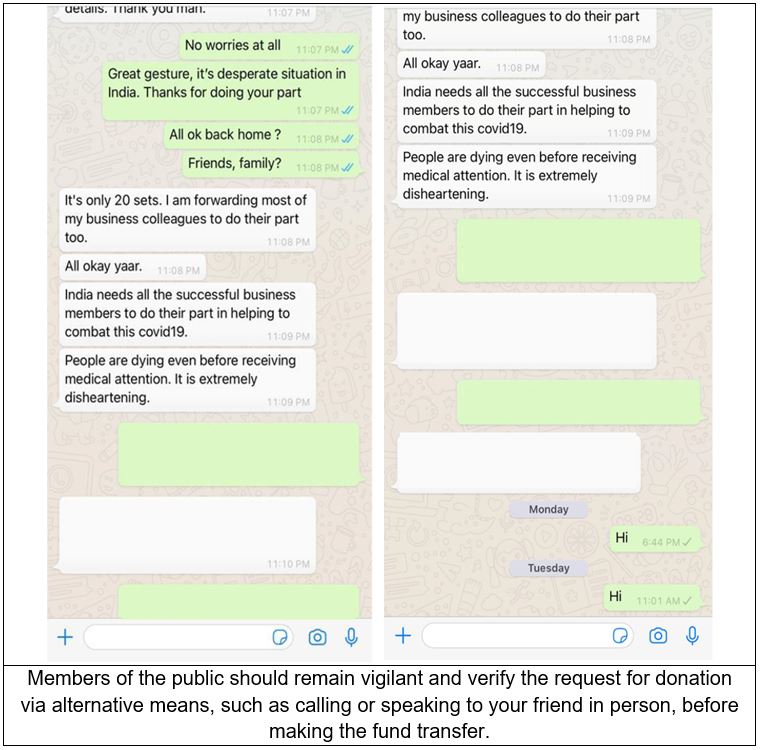 PUBLIC AFFAIRS DEPARTMENT
SINGAPORE POLICE FORCE
07 May 2021 @ 10:30 AM