The Police would like to remind the public to be vigilant during the year-end online shopping events, like the Singles' Day sales on 11 November 2021, the Black Friday sales on 26 November 2021, the Cyber Monday sales on 29 November 2021, and etc.
During the online shopping events, scammers may take this opportunity to target online shoppers by enticing them with cheap deals but become uncontactable and do not deliver the goods after payments are made. Scammers may also send text messages or emails to impersonate delivery companies, claiming that additional payment is required to facilitate the delivery of their purchased items, in order to phish for personal and banking information.
Members of the public are advised to adopt the following precautionary measures:
If the price is too good to be true, it probably is. Purchase only from authorised sellers or reputable sources, especially for high value items;


Be wary of purported time-sensitive deals due to limited stocks available;


Avoid making upfront payments to bank accounts belonging to unknown individuals and opt for buyer protection by using in-built payment options that release payment to the seller only upon delivery. Whenever possible, avoid making advance payments or direct bank transfers to the seller as this method does not offer any protection;


Verify seller's profile on online marketplaces through customer reviews and ratings;


Do not click on dubious URL links provided in unsolicited emails and text messages;


Always verify the authenticity of the information with the official website or sources;


Never disclose your personal or Internet banking details and OTP to anyone; and


Report any fraudulent credit/debit card charges to your bank and cancel your card immediately.
If you have information related to such crimes or if you are in doubt, please call the Police hotline at 1800-255-0000, or submit it online at www.police.gov.sg/iwitness. Please dial '999' if you require urgent Police assistance.
For more information on scams, members of the public can visit www.scamalert.sg or call the Anti-Scam hotline at 1800-722-6688. Join the 'Spot the Signs. Stop the Crimes' campaign at www.scamalert.sg/fight by signing up as an advocate to receive up-to-date messages and share them with your family and friends. Together, we can help stop scams and prevent our loved ones from becoming the next victim.
Annex A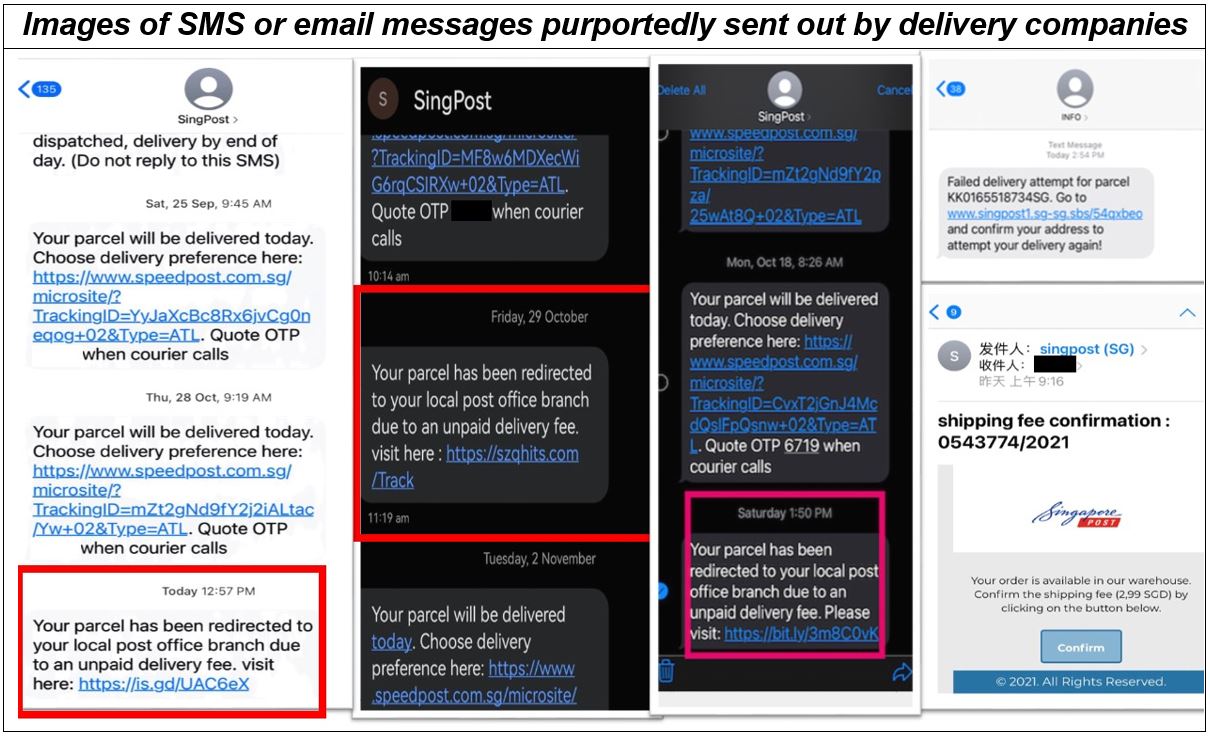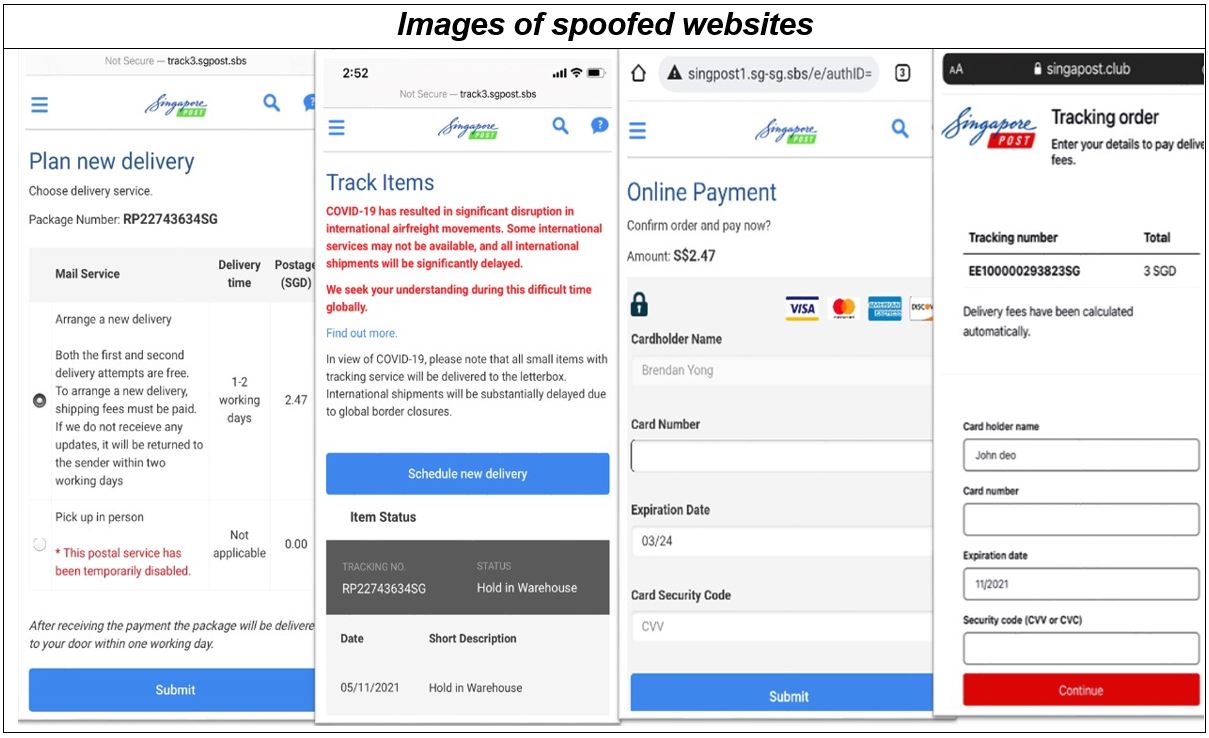 PUBLIC AFFAIRS DEPARTMENT
SINGAPORE POLICE FORCE
09 November 2021 @ 10:00 AM