Ang Mo Kio Police Division organised the official launch of the SAFE@Home Community Safety & Security Programme (CSSP) on Saturday, 23 July 2022. The CSSP was launched by MP for Pasir Ris-Punggol GRC, Ms Yeo Wan Ling and Commander of Ang Mo Kio Police Division, Assistant Commissioner of Police (AC) Zed Teo. The launch was held in conjunction with the 'Pasir-Ris Punggol Inter-Racial & Religious Harmony Carnival 2022' organised by the Punggol Shore Citizens Consultative Committee. Please refer to Annex A for photographs of the launch.
Online scams continue to be a cause for concern. In 2021, the total number of scam cases reported was 23,931, up 52.9% from the 15,651 cases reported in 2020. Scams accounted for more than half of Overall Crime in 2021. Common scam types include job scams, where scammers use "easy money" advertisements to recruit victims to perform online tasks in return for commissions; investment scams, where "friends" on social media and dating applications persuade victims to invest their savings for lucrative returns; and e-commerce scams, where sellers entice buyers to pay for discounted merchandise without intending to make good on the purchase.
To combat the scourge of online scams, Ang Mo Kio Police Division has launched SAFE@Home. SAFE stands for "Scam Alert For Everyone". SAFE@Home is a CSSP which aims to raise awareness of online scams among residents by delivering anti-scam advisories to their doorsteps. As part of SAFE@Home, police officers from Ang Mo Kio Division's six Neighbourhood Police Centres (NPCs) will go door to door to reach out to residents in the Ang Mo Kio, Hougang, Punggol, Sengkang and Serangoon neighbourhoods. The officers will share the latest scam types with residents and spread messages on how the public can protect themselves and their loved ones from falling victim to scams.
These SAFE@Home Police door-to-door visits will be conducted on weekday evenings and weekend afternoons. The police officers conducting the visits include regular police officers from the NPCs' Community Policing Unit, Police National Service officers as well as volunteer officers from the Volunteer Special Constabulary and Volunteer Special Constabulary (Community) schemes.
During their interactions with residents, the police officers will invite residents to follow their local NPC's social media pages as well as to register for the Police Community Alert Service to receive up-to-date information about the latest crime trends. Residents will also be invited to tune in to "SAFE@Home LIVE" – a series of three Instagram livestream events organised in collaboration with TheSmartLocal. Please refer to Annex B for information on the SAFE@Home LIVE event.
Commander of Ang Mo Kio Police Division, AC Zed Teo said, "Through SAFE@Home, the Police aims to set foot systematically into every HDB Block in the North-East to meet residents face-to-face and deliver anti-scam advisories to your doorstep. We hope to use our door-to-door visits as an opportunity to strengthen Police-community ties and to keep our neighbourhoods safer and more secure."
Event photographs – Launch of SAFE@Home at Punggol Plaza on 23 July 2022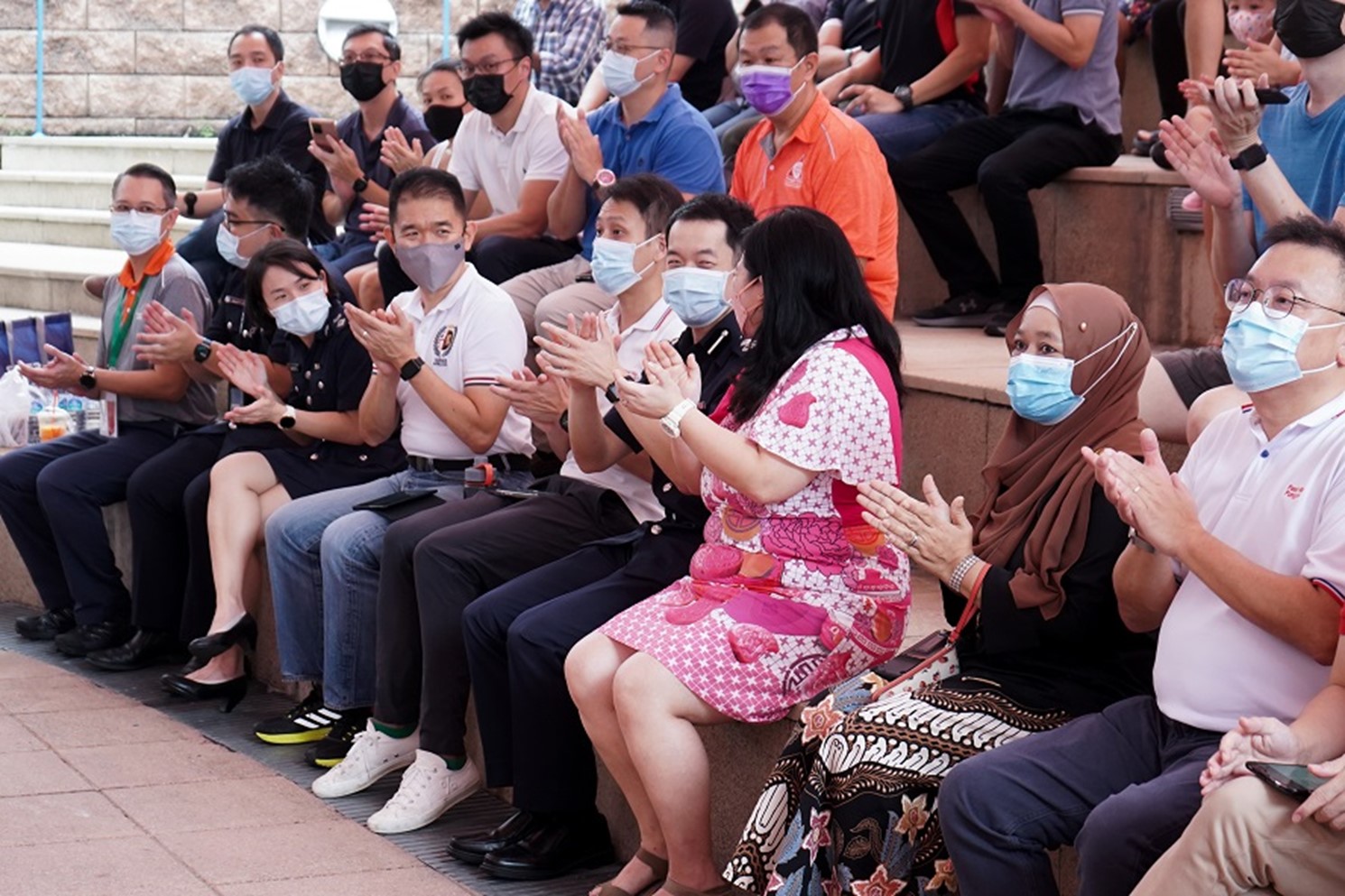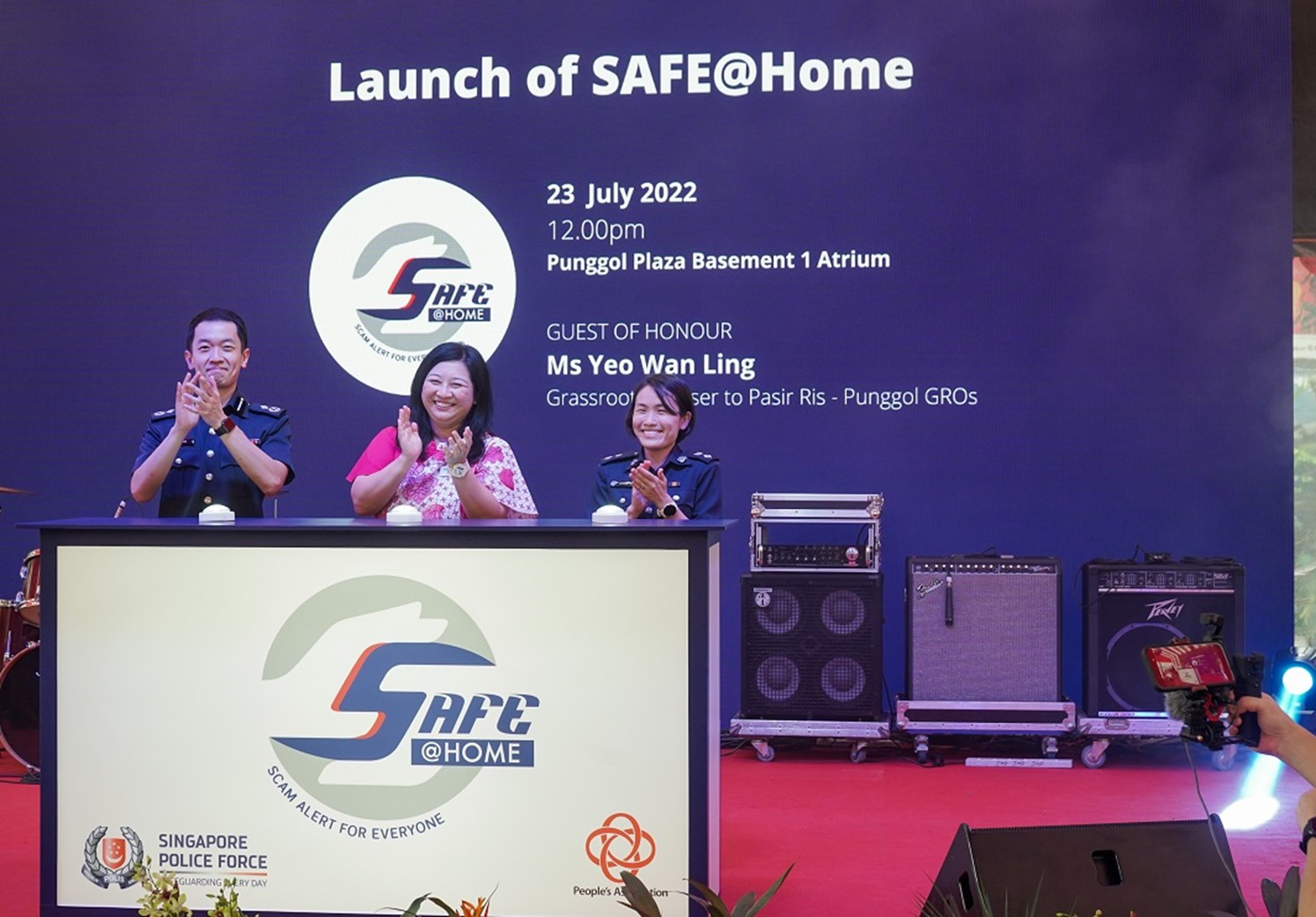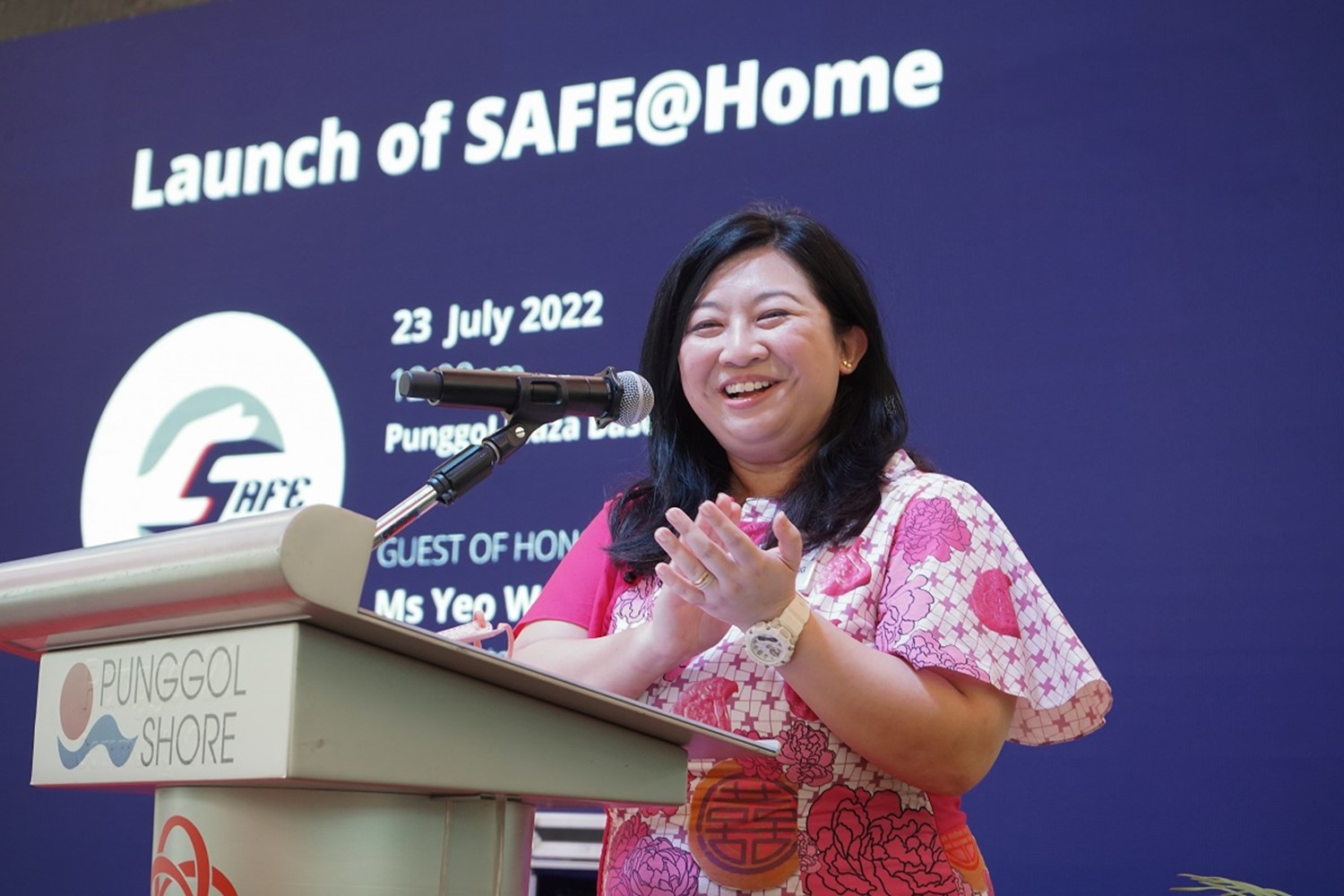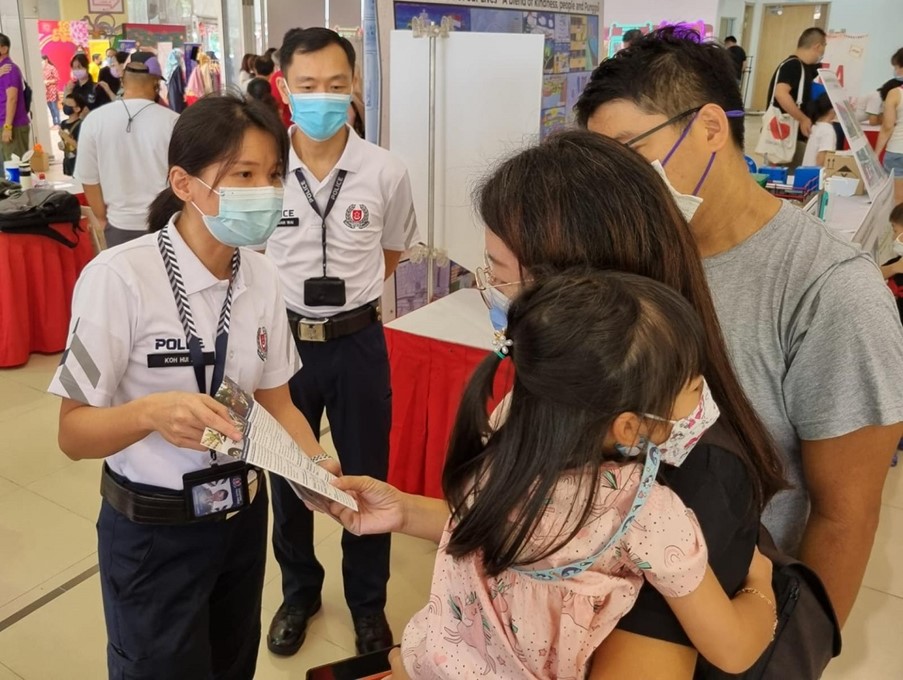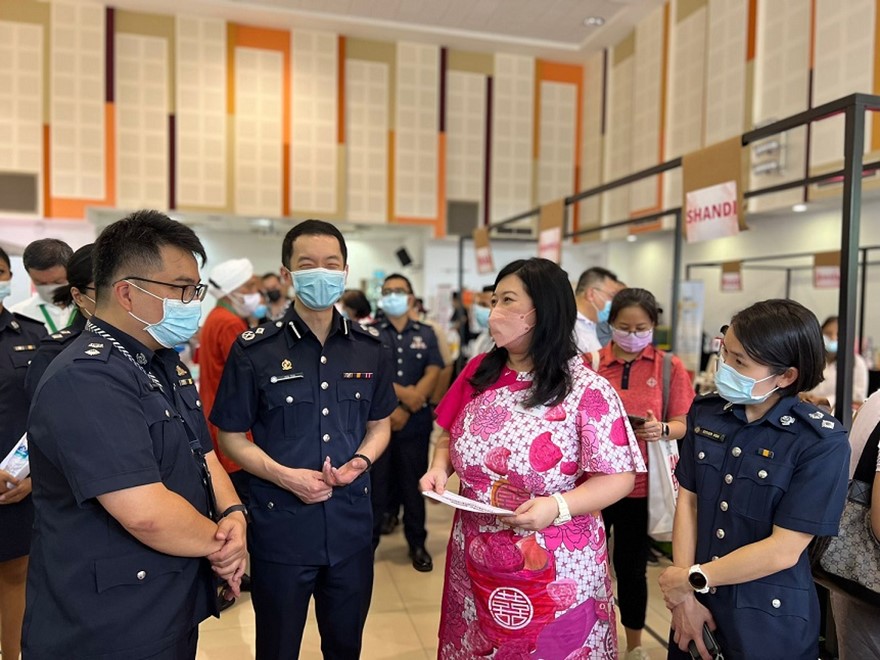 Publicity poster for SAFE@Home LIVE event (First edition)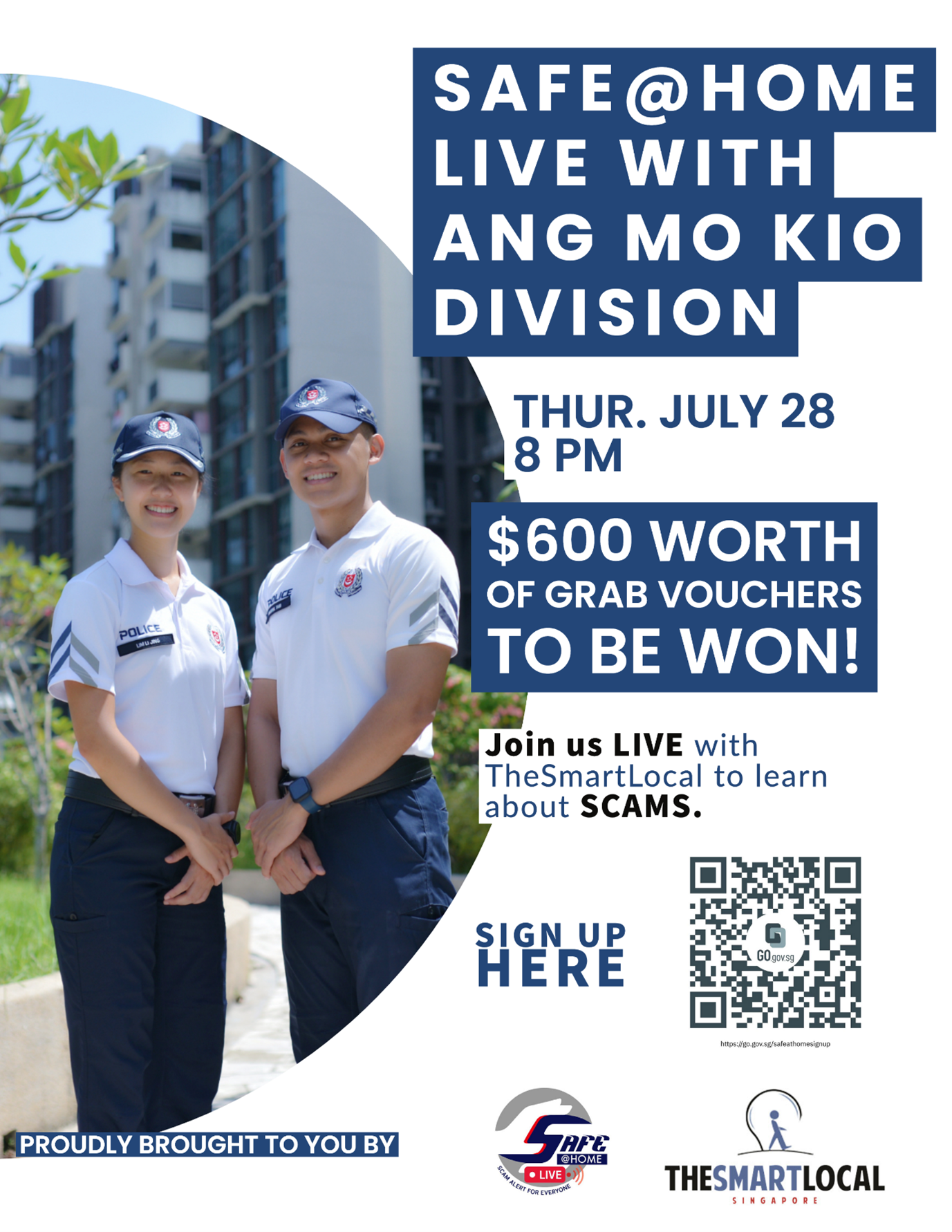 PUBLIC AFFAIRS DEPARTMENT
SINGAPORE POLICE FORCE
23 July 2022 @ 6:45 PM