The Anti-Scam Centre (ASC) works closely with financial institutions and other industry stakeholders to swiftly trace and freeze scam proceeds in order to prevent the flow of these illicit funds out of Singapore. The ASC also augments the Singapore Police Force's (SPF) efforts to combat scams by providing enhanced sense-making capabilities for syndicated scams, as well as conducting victim interventions in ongoing scam cases.
On 2 May 2022, the ASC partnered with DBS Bank (DBS) to seize USD 10 million, the largest amount recovered from a single case to date. The case involved a 'Business Email Compromise' (BEC) scam, where a US-based victim from the financial industry was duped into making several large transactions amounting to USD 14 million to bank accounts held with DBS, by spoofing emails purporting to be from the victim's client. The ASC received a report on the case and immediately worked with DBS to conduct fund flow tracing, which led to the identification and freezing of all the scammer-controlled accounts. Although USD 4 million had already been transferred out of Singapore, the prompt action by the ASC and DBS prevented further loss of the remaining sum amounting to USD 10 million.
Following the success of the initial recovery, the ASC and DBS made another three full recoveries of approximately USD 271,000, USD 190,000 and USD 1.1 million in the subsequent days, involving two separate cases of scams linked to the same syndicate. In total, the amount recovered from this scam series was about USD 11. 5 million. The Police are working closely with its stakeholders to recover the remaining money lost.
In recognition of the bank's pivotal role in the four separate scam cases, Director of the Commercial Affairs Department, Mr David Chew, presented the DBS Anti-Scam Team with the SPF Community Partnership Award at a ceremony on 29 July 2022. He said, "The responsiveness and quick actions of the bank staff enabled the successful recovery of the foreign victims' money, even though the initial report was received on a weekend. The award is a fitting testament to the strong working relationship the ASC has with DBS in combatting scams."
"I'm honoured to receive this award on behalf of the team, which attests to our capabilities to respond decisively to scam incidents and take swift action to prevent further monetary losses once we have been alerted," said Alan Teng, Head of DBS Anti-Scam Team. "Our longstanding partnership with the SPF sharpens our response in thwarting scams and enhances the scam reporting and fund recovery process, underscoring our collective commitment to protect our community."
From the period of January to March 2022, at least 93 victims have fallen prey to BEC scams, with losses amounting to at least S$56.2 million. In these cases, the scammers would impersonate the victims' colleagues, business partners or suppliers via a hacked email account or a spoofed email address. The spoofed email addresses used by the scammers would often include slight misspellings or replacement of letters, which may not be obvious at first glance. The email would inform the victims that there was a change in their companies' bank account number and request them to transfer payments to another bank account. The victims would believe that they had received a genuine email and transfer money to the new bank account. In some cases, the victims were asked to assist their supervisor to purchase gift cards and provide the activation keys. The victims would only find out that they had fallen prey to the scam when they clarified with their supplier or supervisor and realise that they did not make any request or receive any payment.
Businesses are advised to adopt the following preventive measures:
Be mindful of any new or sudden changes in payment instructions and bank accounts. Always verify these instructions by calling the email sender. Previously known phone numbers should be used instead of the numbers provided in the fraudulent email.


Educate your employees on BEC scams, especially those who are responsible for making fund transfers, such as those engaged in purchasing or HR payroll. This is especially important as a single mistake could result in large losses for your business.


Prevent your email account from being hacked by using strong passwords, changing them regularly, and enabling Two-Factor Authentication (2FA) where possible. Consider installing free email authentication tools such as Domain-based Message Authentication, Reporting and Conformance (DMARC) (dmarc.globalcyberalliance.org), which can help detect fraudulent emails.


Install anti-virus, anti-spyware/malware, and firewalls on your computer, and keep them updated. You may consider installing free Domain Name System (DNS) protection services such as Quad9 (quad9.net) to protect against such attacks.


Ensure that your Operating System (OS) is up-to-date and update the OS when new patches are made available.


Never provide any gift card activation key without receipt of payment.
The Police's collaboration with the banks underscores the importance of a strong partnership with community stakeholders to effectively combat domestic scams and transnational fraud. If your business has been affected by this scam, call your bank immediately to seek assistance.
For more information on scams, members of the public can visit www.scamalert.sg or call the Anti-Scam Hotline at 1800-722-6688. Anyone with information on such scams may call the Police Hotline at 1800-255-0000 or submit information online at www.police.gov.sg/iwitness. All information will be kept strictly confidential.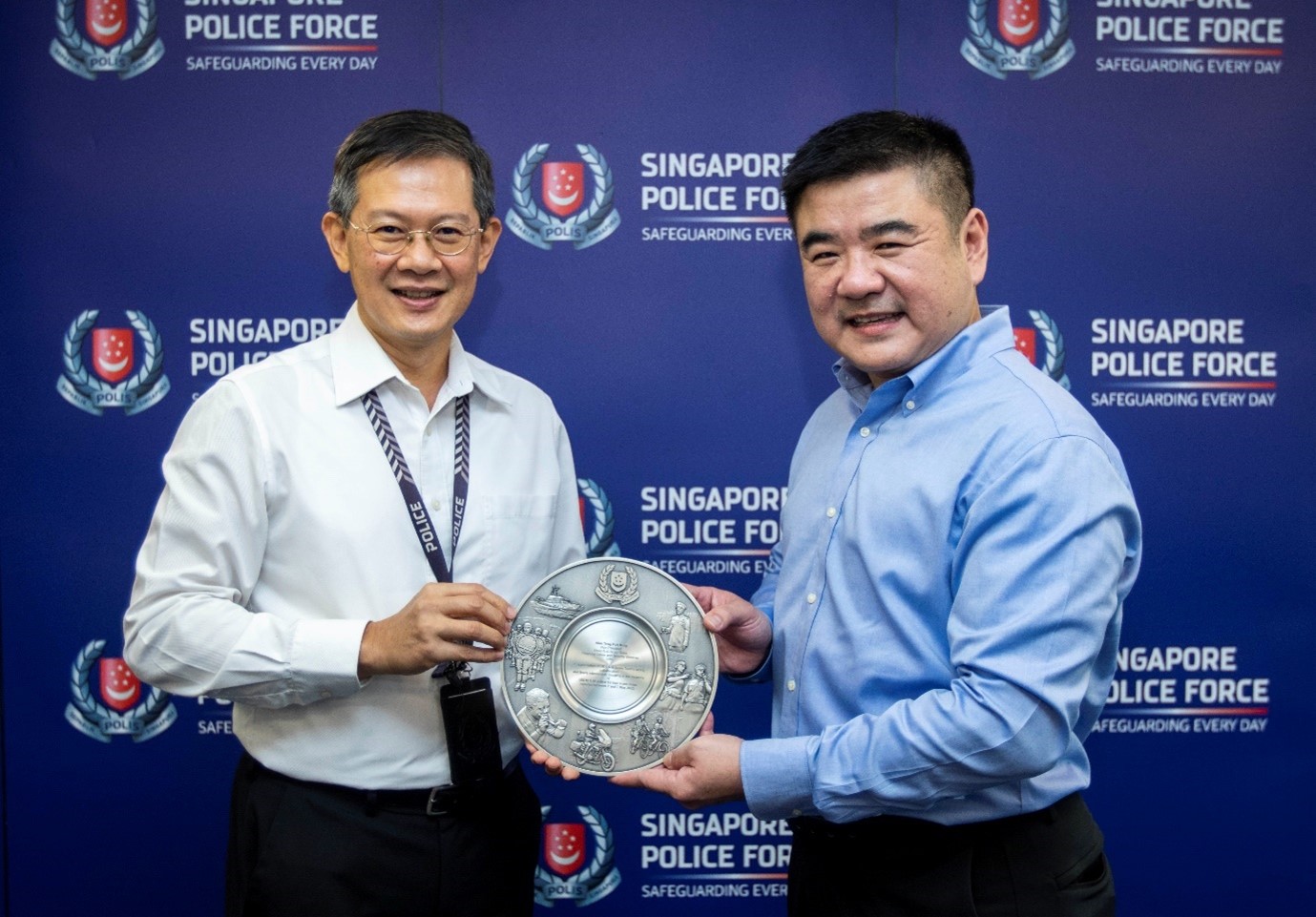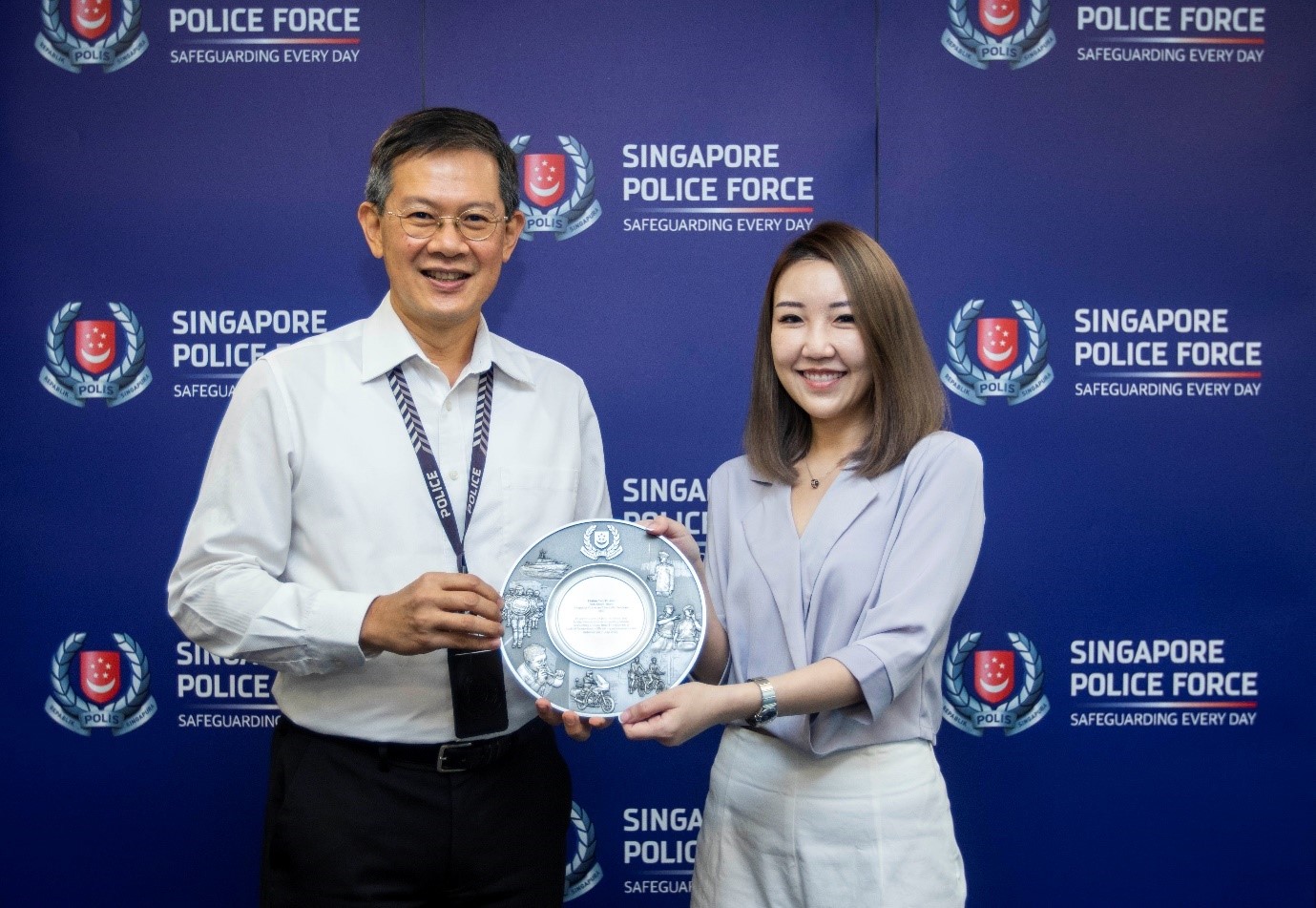 PUBLIC AFFAIRS DEPARTMENT
SINGAPORE POLICE FORCE
29 July 2022 @ 5:00 PM