Bukit Merah East NPC held an Anti-Scam Awareness Roadshow in conjunction with Zhong Guo Remittance and People's Park Complex for National Day Celebrations on 6 August 2022.
At the roadshow, members of the public learnt how to protect themselves from being victims of scam through engaging talks and skits by officers from Bukit Merah East NPC, the Anti-Scam Command under the Commercial Affairs Department and the National Crime Prevention Council (NCPC).
Volunteers from the Singapore Police Force (SPF) and Youth Community Outreach Patrol (COP) leaders from Outram Secondary School, Montfort Secondary School, Kent Ridge Secondary School and Tanglin Secondary School also engaged members of the public at the crime prevention booths set up at the roadshow. "Spot the Signs. Stop the Crimes" was the theme and focus of engagement at the booths, part of SPF's ongoing efforts in the fight against scams.
Members of the public were also invited to sign up for the Community Watch Scheme to receive updates on the latest crime information, alerts and advisories.
As scams continue to be a concern in Singapore, we urge members of the public to remain vigilant. Members of the public can visit www.scamalert.sg to find out more details on the latest scam trends in Singapore.
Sharing by officers from the Anti-Scam Command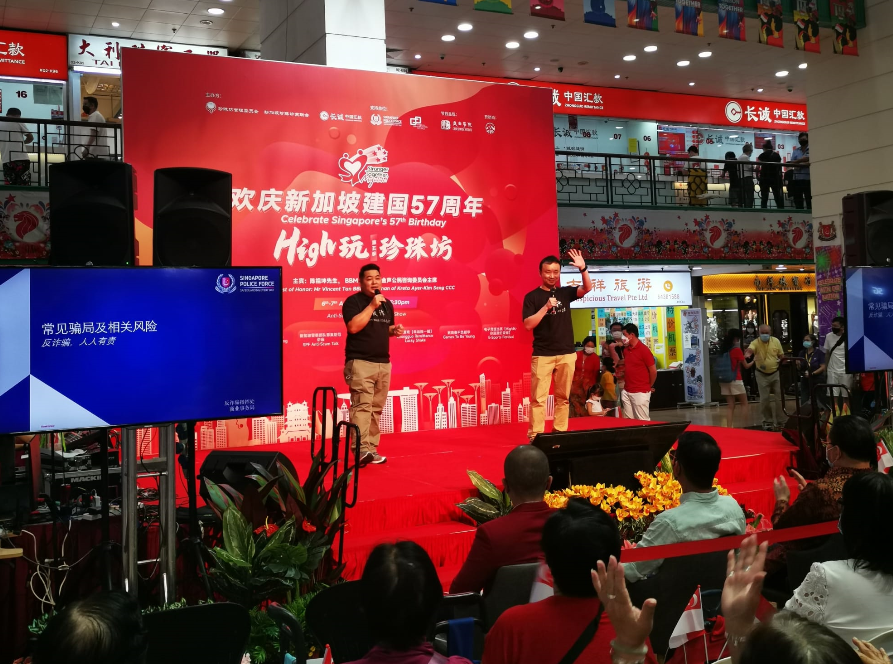 Skit by NCPC
Members of the public visiting a booth put up by SPF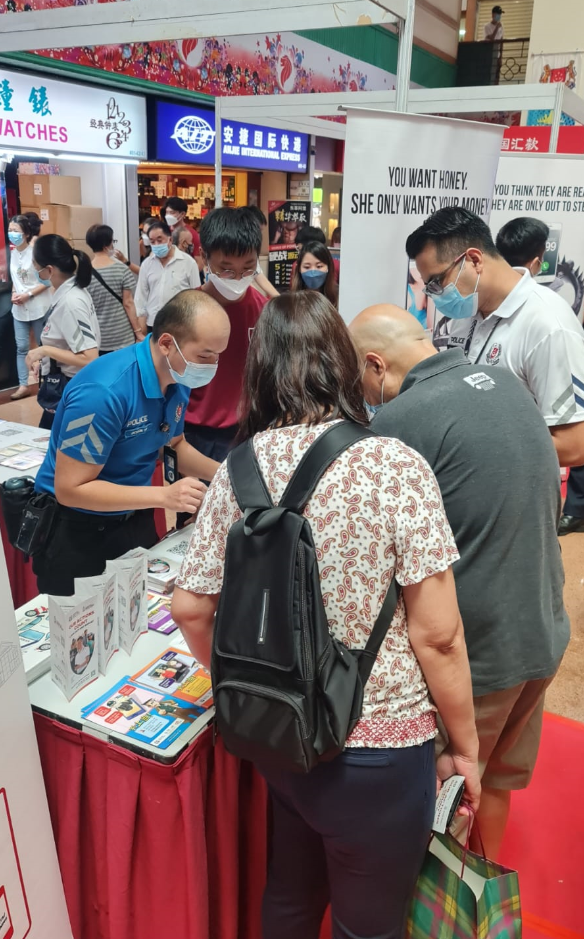 PUBLIC AFFAIRS DEPARTMENT
SINGAPORE POLICE FORCE
08 August 2022 @ 10:50 PM