The Police would like to alert the public to be vigilant against two types of false information related to cryptocurrency on the Internet. The first type is fake articles promoting cryptocurrency auto-trading programs and the second is a fake website which purports to help investors recover their cryptocurrency investment losses arising from the bankruptcy of FTX Trading Limited (FTX).
The two types of false information are described further below:
The fake online articles tend to feature political office holders (POHs) like Senior Minister Tharman Shanmugaratnam and Speaker of the Parliament Tan Chuan-Jin. The articles would claim that both POHs endorse algorithmic cryptocurrency auto-trading programs, such as Immediate Edge, claiming that such programs generate massive profits. The online articles portrayed the investments as highly lucrative and almost risk-free. This purported endorsement by the POHs are untrue. These online articles are usually paid online advertisements that act as a "clickbait". By clicking on a link within the article, one will eventually be brought to a different website, which would offer investments through the trading of cryptocurrency and/or other financial products. The website would request for the victim's contact details and those who provide their details would usually receive a call from a 'representative' from the scheme, who would pressure the victims to invest in the fraudulent scheme.


The fake website is supposedly hosted by the U.S. Department of Justice. It prompts FTX customers to log in to the website with their FTX account username and password and claims that customers would be able to withdraw their funds after paying legal fees. The site is likely a phishing website for collecting login credentials.
Members of the public are advised to follow these crime prevention measures:
Ask as many questions as needed to fully understand investment opportunities. If the company is unable to answer or avoids answering any questions, be wary;


Check on the company, its owners, directors and management members to assess if investment opportunities are genuine;


Confirm before investing, the company's and representatives' credentials by using available resources, including the Financial Institutions Directory, Register of Representatives and Investor Alert List on the MAS' website (www.mas.gov.sg);


Always verify the authenticity of the information with official websites or sources; and


Never disclose your personal or account login details to anyone.
For more information on scams, members of the public can visit www.scamalert.sg or call the Anti-Scam Hotline at 1800-722-6688. Anyone with information on such scams may call the Police hotline at 1800-255-0000 or submit information online at www.police.gov.sg/iwitness. Together, we can help stop scams and prevent our loved ones from falling prey to scams.
Annex A
Images 1 – 3: Screenshots of fake online articles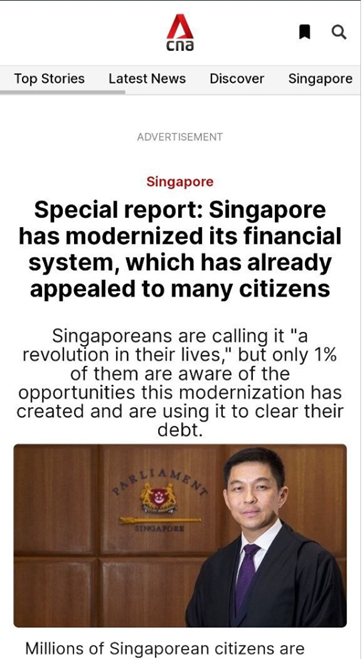 Image 1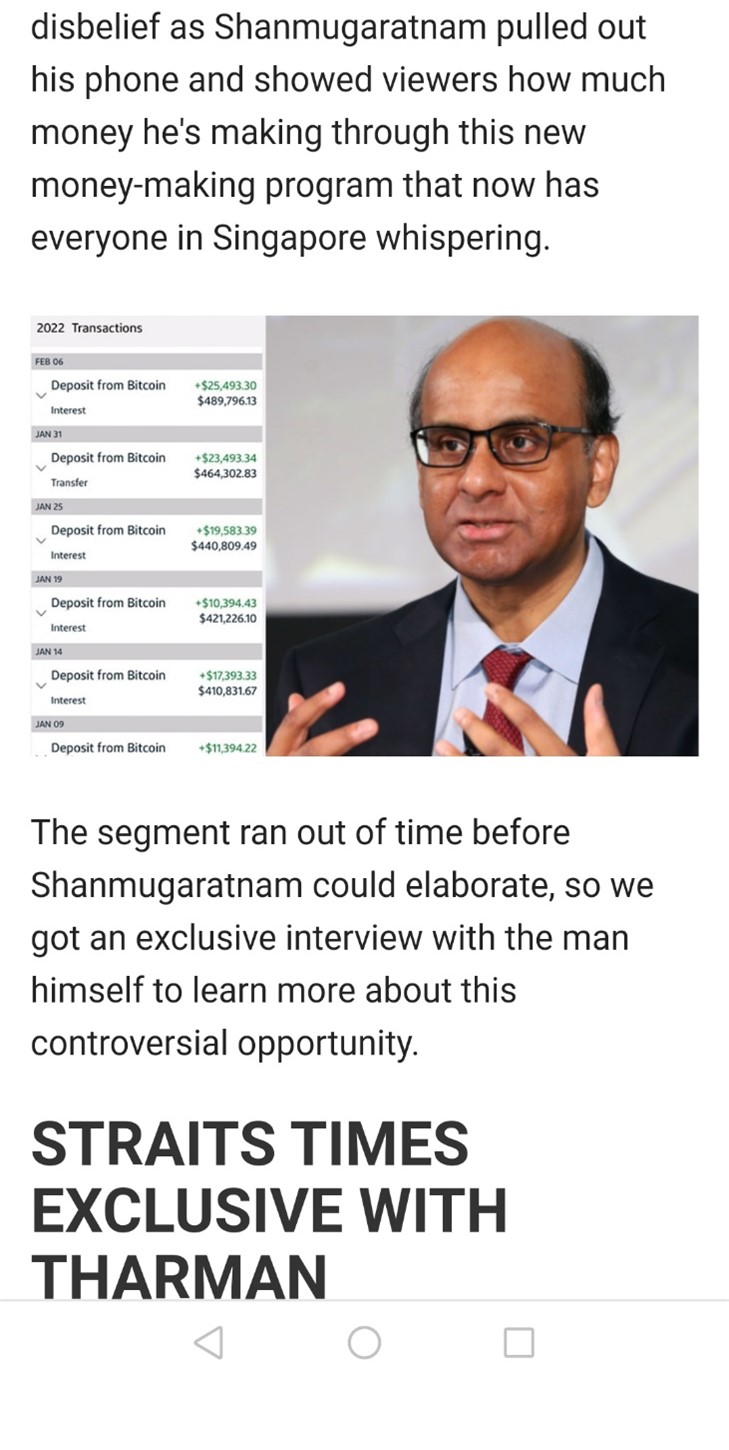 Image 2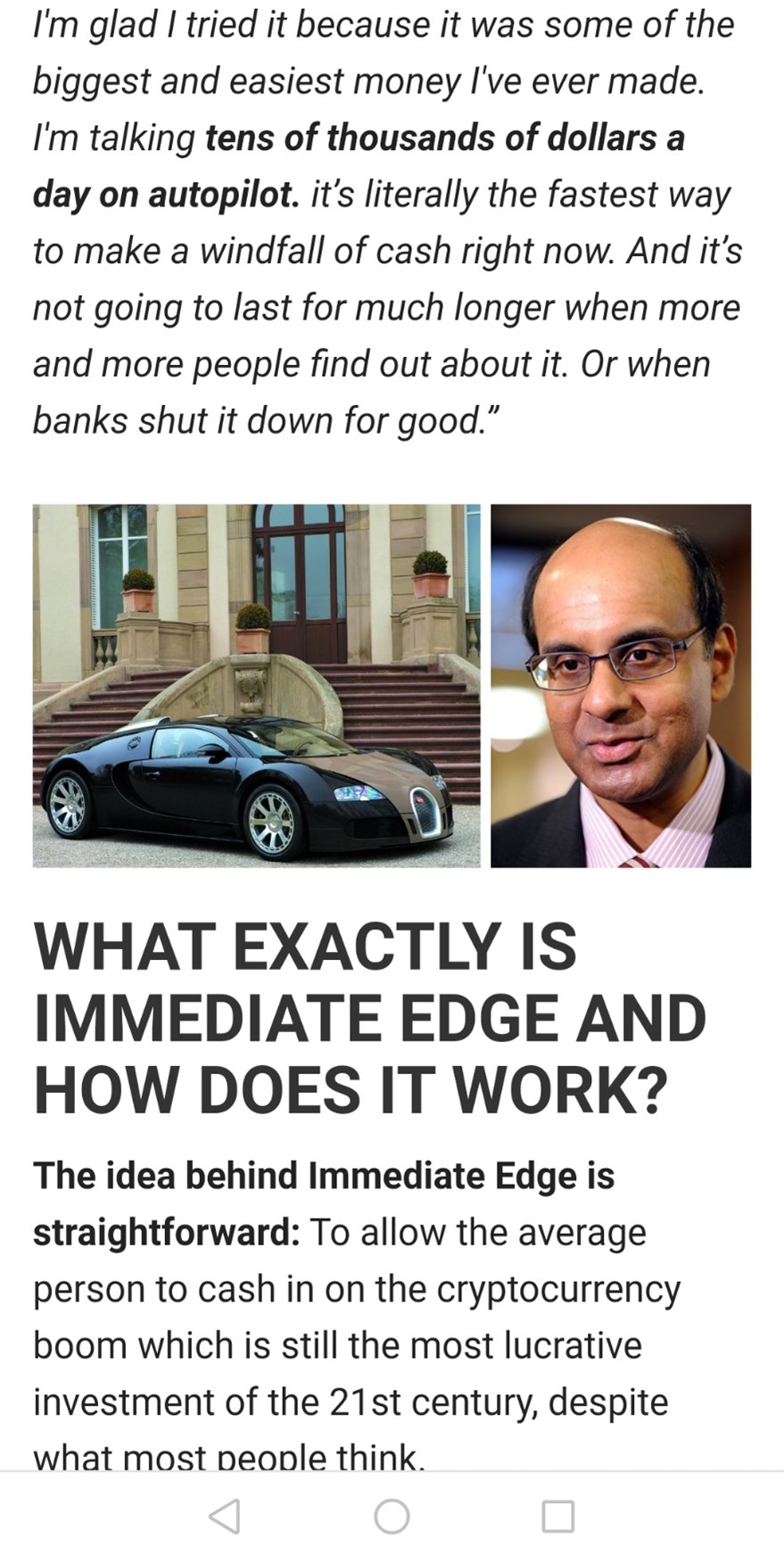 Image 3
Images 4 – 7: Screenshots of fake website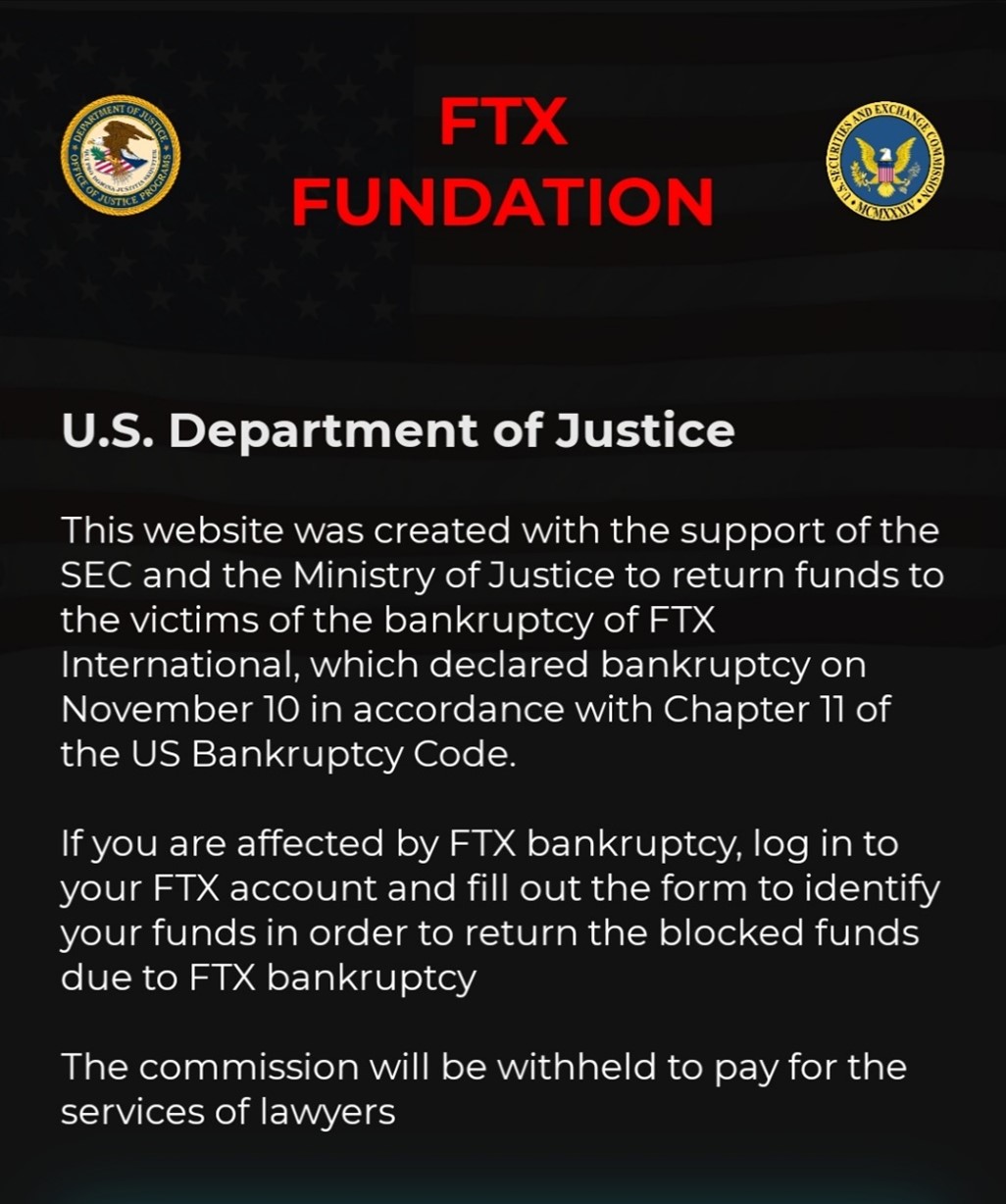 Image 4
Image 5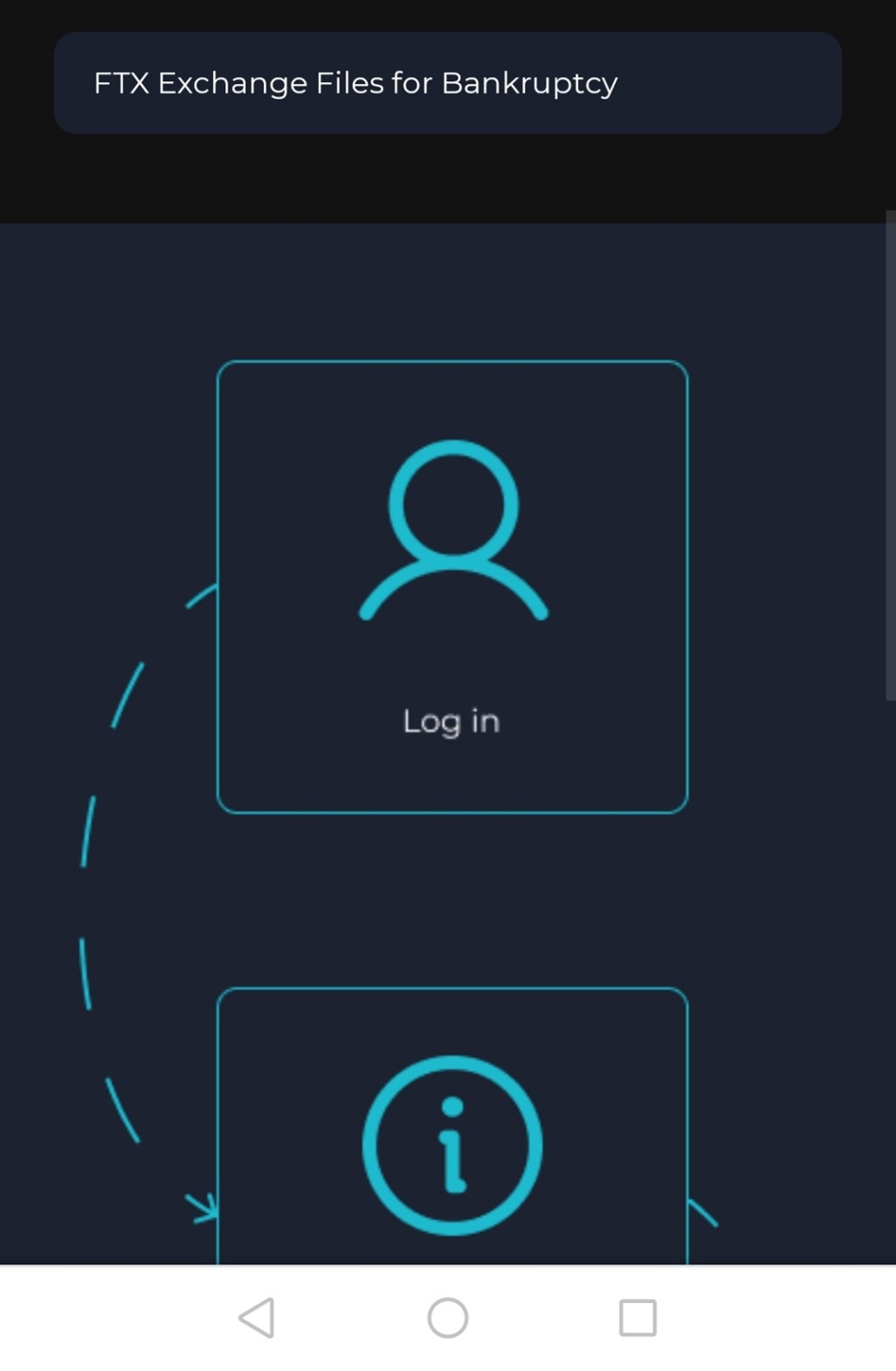 Image 6
Image 7
PUBLIC AFFAIRS DEPARTMENT
SINGAPORE POLICE FORCE
19 November 2022 @ 9:25 PM