Police have arrested a 23-year-old man for his suspected involvement in a case of possession of offensive and scheduled weapons in a public place.

On 29 August 2023 at about 8.30 pm, police officers conducted a check on a man along Victoria Street. While being checked, the man attempted to flee from the officers but was immediately detained. The man was subsequently found to be in possession of a karambit knife and a knuckle duster. He was also found in possession of substances believed to be controlled drugs.

The man will be charged in court on 31 August 2023, with possession of an offensive and scheduled weapon punishable under Section 6(1) and Section 7 (1) under the Corrosive and Explosive Substances and Offensive Weapons Act 1958 respectively. The offences of carrying an offensive and/or scheduled weapon in a public place otherwise than for a lawful purpose carries an imprisonment term of up to five years and at least six strokes of cane.

The Central Narcotics Bureau is investigating into the drug-related offences. Investigations are on-going.

The Police have zero tolerance towards such brazen acts and will not hesitate to act against those who blatantly disregard the law.
Annex

Weapons Seized as Case Exhibits ▼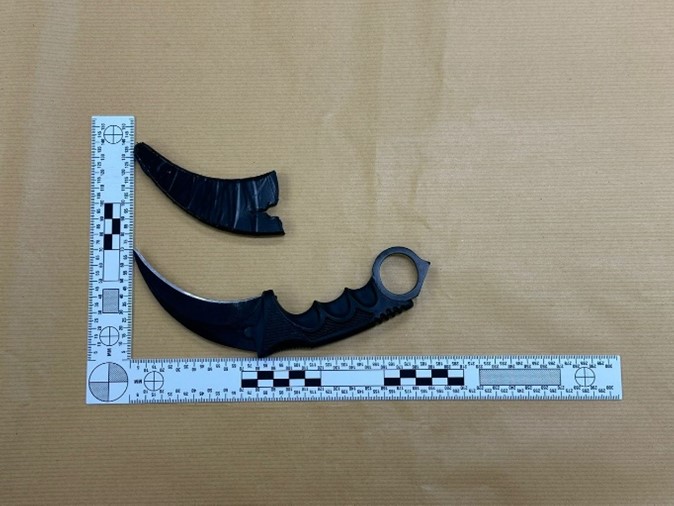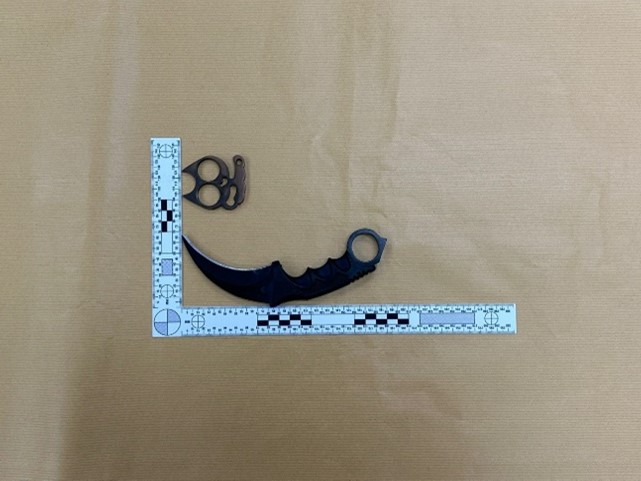 PUBLIC AFFAIRS DEPARTMENT
SINGAPORE POLICE FORCE
30 August 2023 @ 8:20 PM