A counter-terrorism ground deployment exercise (GDX) was conducted at Sentosa, Universal Studios Singapore (USS) on 6 September 2023. The Singapore Police Force (SPF), and Resort World Sentosa (RWS) jointly organised the exercise, which involved a simulated gunmen attack on USS premises.
The Police regularly conducts such exercises to enable stakeholders to test their internal contingency protocols, to develop familiarity with the terrain and improve coordination with the stakeholders.
In preparation for the GDX, a table-top exercise (TTX) was conducted earlier, placing emphasis on the SGSecure "Run, Hide, Tell" protocol with the intent to provide live information to first responders. USS also tested the readiness of their security staff on the evacuation protocols.
Through a simulated gunman attack, the exercise provided an opportunity to validate the inter-agency coordination and contingency protocols as well as enhance its response plans to deal with a terror attack in its premises. It is important for stakeholders and building owners to constantly review their security measures and enhance their emergency preparedness against terror attacks. The stakeholders involved were encouraged to regularly update contingency plans, as well as train their staff and tenants to be familiar with such plans.
This exercise is one of many ways that SPF work with the community to enhance community preparedness in dealing with a terror attack. For more information, please refer to the resources listed below:
Photos of Exercise ▼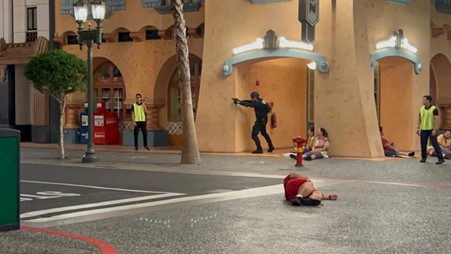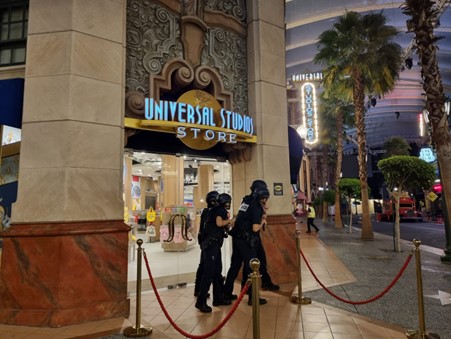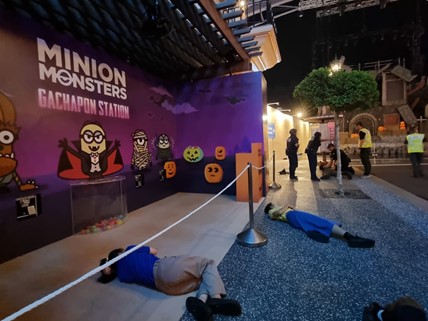 PUBLIC AFFAIRS DEPARTMENT
SINGAPORE POLICE FORCE
18 September 2023 @ 5:10 PM