The Singapore Police Force (SPF) is rolling out the next-generation of Fast Response Car (FRC) for Ground Response Force (GRF) operations. The project is a significant collaboration between the SPF and the Home Team Science and Technology Agency (HTX) that marks a milestone in developing vehicles that are customised for SPF's unique operational challenges.
The next-generation FRC integrates both technology and functional design in order to improve our officers' operational effectiveness and safety, and represents a significant improvement over the SPF's current fleet of patrol vehicles.
Key features of the next-generation FRC include:
Integrated Vehicular Dashboard (IVD). This provides officers seamless use and control of all the technological functions in the car.

In-Vehicle Video Recording System (IVVRS). This provides live streaming of high-resolution video footage to the Police Operations Command Centre (POCC) that allows for better sense-making and incident management.

Automated Number Plate Recognition (ANPR) system. This detects vehicle of interest on the move, without officers having to divert their attention from other ongoing tasks.

Radio-frequency Identification (RFID) technology in the vehicle boot. This technology in the car boot enables the police to track equipment within the vehicle, thus improving equipment accountability and streamlining work processes. A boot organiser has also been included to improve the retrieval of specific items from the boot.

Person-in-custody (PIC) compartment. This custom-built compartment is made from material that is easy to clean and maintain. It features a central divider that separates the driver from persons in rear seat, a seatbelt attachment mechanism that allows for the safe and effective restraint of persons-in-custody, as well as curvature to allow space for persons handcuffed to the rear.

Ergonomic cut out seats - The driver and passenger seats are ergonomically contoured to ensure that officers wearing police equipment on their belts can enter and exit the vehicle smoothly, and operate for long hours without excessive discomfort.

External mounted lights. These lights provide the lighting that may be required for certain operations, such as search missions in hours of low light.

Police Warning System with rumbler. The police warning system in the vehicle features a set of blinkers, a siren and a public announcement system. It also includes a rumbler that emits low-frequency sound waves to more effectively warn other road users of the vehicle's approach.

Selected FRCs will also be used to explore modular capabilities such as an integrated localised drone disruption function.
Senior Assistant Commissioner of Police How Kwang Hwee, Director of Operations said, "The next-generation FRC is a key investment that will further improve the operational effectiveness and safety of our ground officers. Officers' feedback has been an integral part of the vehicle's conceptualisation and development, and there has been much attention to detail on the features that have been included. The SPF will continually strive to explore and adopt technology to improve our frontline capabilities."
Director of Land Systems Centre of Expertise at HTX, Mr Eric Chua, said, "The collaboration between HTX and SPF in developing the next-generation FRC marks a significant milestone in developing vehicles for SPF's operational needs. HTX's different Centres of Excellence (CoE) – Land Systems, Human Factors and Simulation, Sense-making and Surveillance CoEs, and the Joint Capabilities Programme Management Centre – had worked together on the vehicle's functional designs and advanced technology. In lending deep technical expertise to delivering a robust and innovative vehicle, HTX continues to serve its mission as a force multiplier that effectively enhances the Home Team's operational efficiency and safety."
About 300 next-generation FRCs will be rolled out progressively, and is estimated to replace the current fleet of FRCs by 2024.
The public can look forward to seeing the next-generation FRC as part of the mobile column at the National Day Parade. The mobile column will make its way to the heartland areas – Woodlands, Bishan and Geylang Serai on 9 August 2020.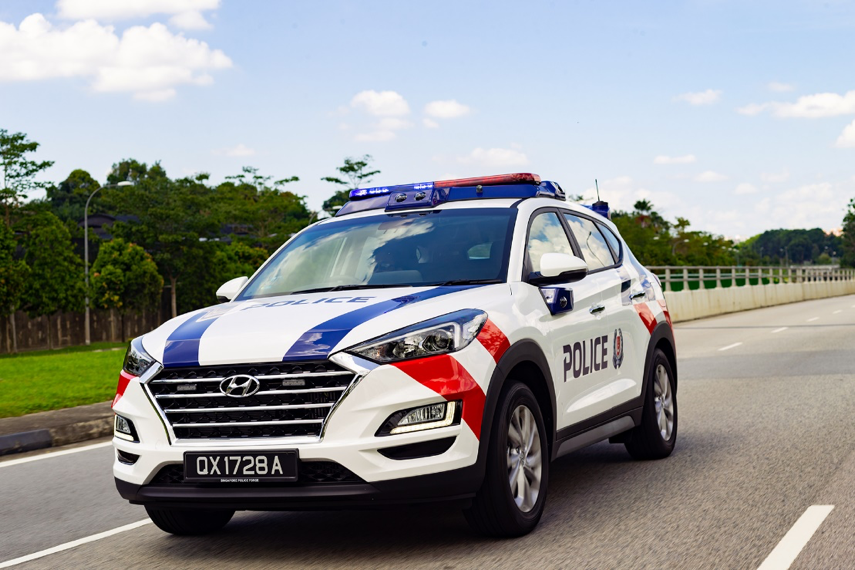 About Home Team Science and Technology Agency (HTX)

HTX is the world's first Science and Technology agency that integrates a diverse range of scientific and engineering capabilities to innovate and deliver transformative and operationally-ready solutions for homeland security. As a statutory board of the Ministry of Home Affairs and integral to the Home Team, HTX works at the forefront of science and technology to empower Singapore's frontline of security. Our shared mission is to amplify, augment and accelerate the Home Team's advantage and secure Singapore as the safest place on planet earth.
For more information, visit our website at htx.gov.sg

PUBLIC AFFAIRS DEPARTMENT
SINGAPORE POLICE FORCE
02 August 2020 @ 6:00 PM