An emergency preparedness exercise codenamed "Exercise Ferrovia" was held in the early morning of 24 May 2023 at Raffles Place MRT Station. Organised by the Singapore Police Force (SPF) and supported by the Singapore Civil Defence Force (SCDF), Land Transport Authority (LTA) and SMRT Trains (SMRT), this is the third inter-agency ground deployment exercise held at an MRT station. [1]
The Police continuously work with public transport operators to develop contingency plans and improve our emergency preparedness against evolving security threats. Through simulated attacks at the MRT station, the exercise validated the inter-agency coordination and response in dealing with a terror attack in two scenarios – a case of unattended luggage, and an armed attack involving four assailants. The exercise also allowed SMRT to evaluate their new artificial intelligence-enabled closed circuit televisions (iSecurity) in detecting anomalies that occur within the station. A total of more than 250 SPF, SCDF, LTA and SMRT officers were involved in this joint effort.
In the lead up to the exercise, the Police conducted discussions and table-top exercises with the public land transport operators to equip and refresh their staff's knowledge and ability to respond effectively during an emergency.
Deputy Assistant Commissioner of Police (DAC) Masagoes Idris Hussain, Commander of Public Transport Security Command, said, "With an ever-evolving security landscape and the public transport network being a prime target for terrorists, Exercise Ferrovia allowed the Home Team agencies to work with LTA and the public transport operators to validate our contingency plans and strengthen our coordination to respond effectively in times of emergencies. We will also review the lessons learnt from the exercise, to further enhance our crisis preparedness in keeping our public land transport system safe and secure."
Strong community networks will enhance vigilance and boost the ability of the community to respond effectively to a crisis together. It is important to have robust contingency response plans to better deter, detect, delay, deny and deal with a terror attack.
[1] The last exercise, codenamed "Exercise Quicksand", was held in 2019. https://www.police.gov.sg/media-room/news/20190127_exercise_quicksand_at_tampines_west_mrt_station_others
Community stakeholders and businesses are encouraged to enhance their emergency preparedness and may refer to www.sgsecure.gov.sg for more information.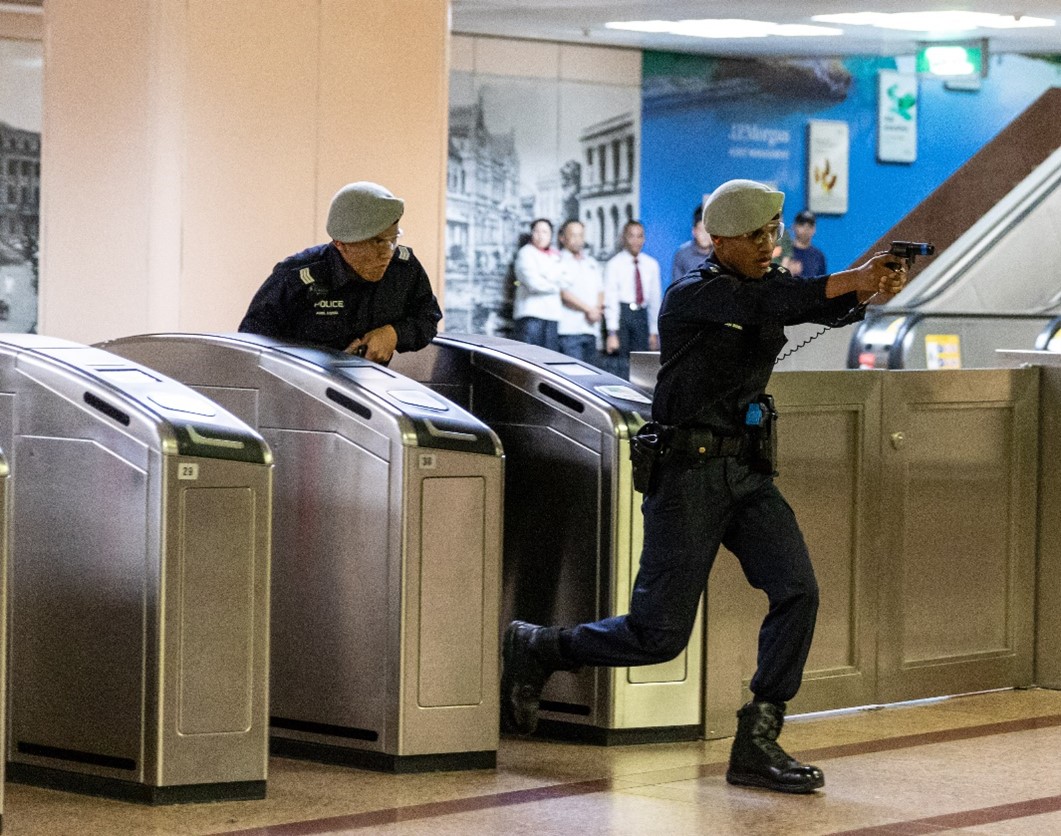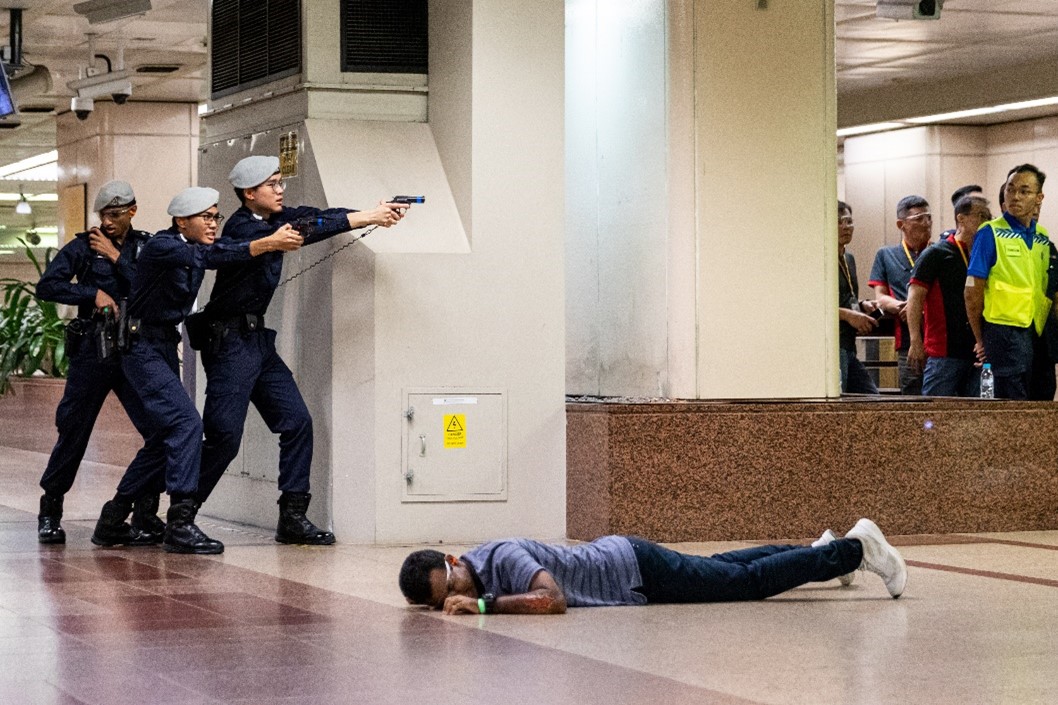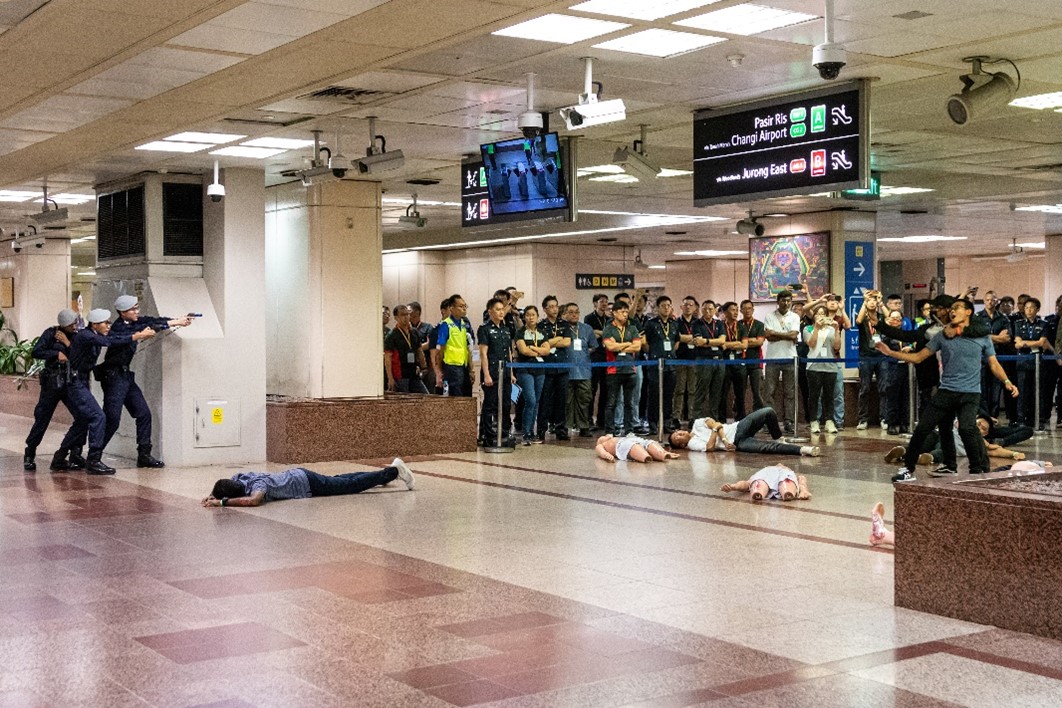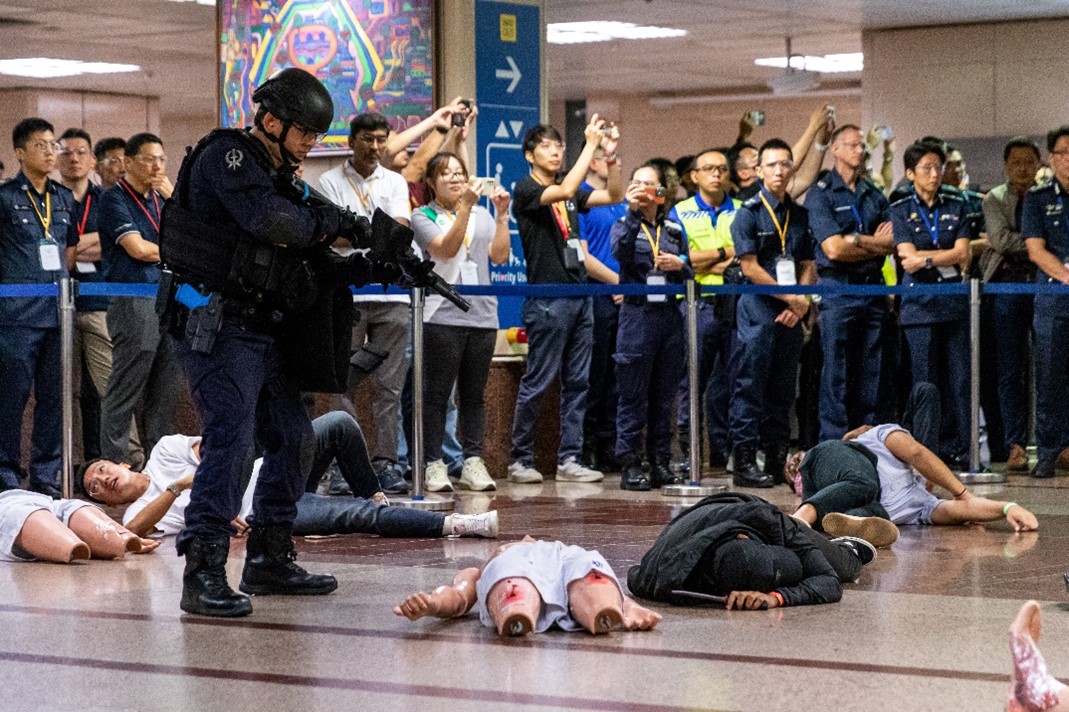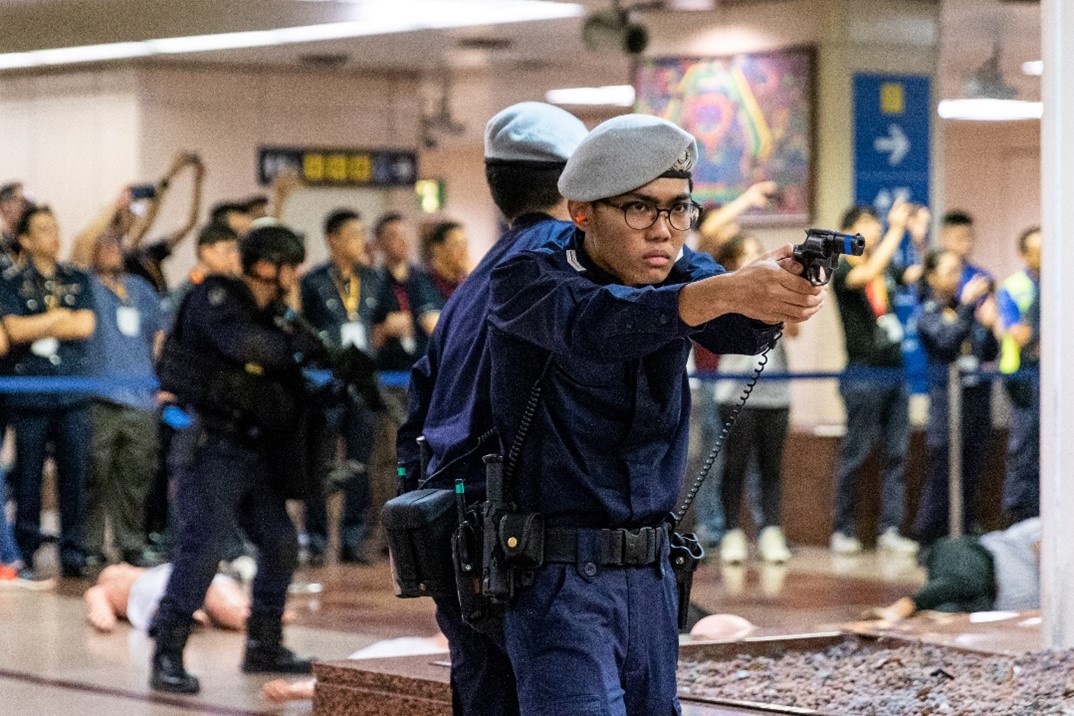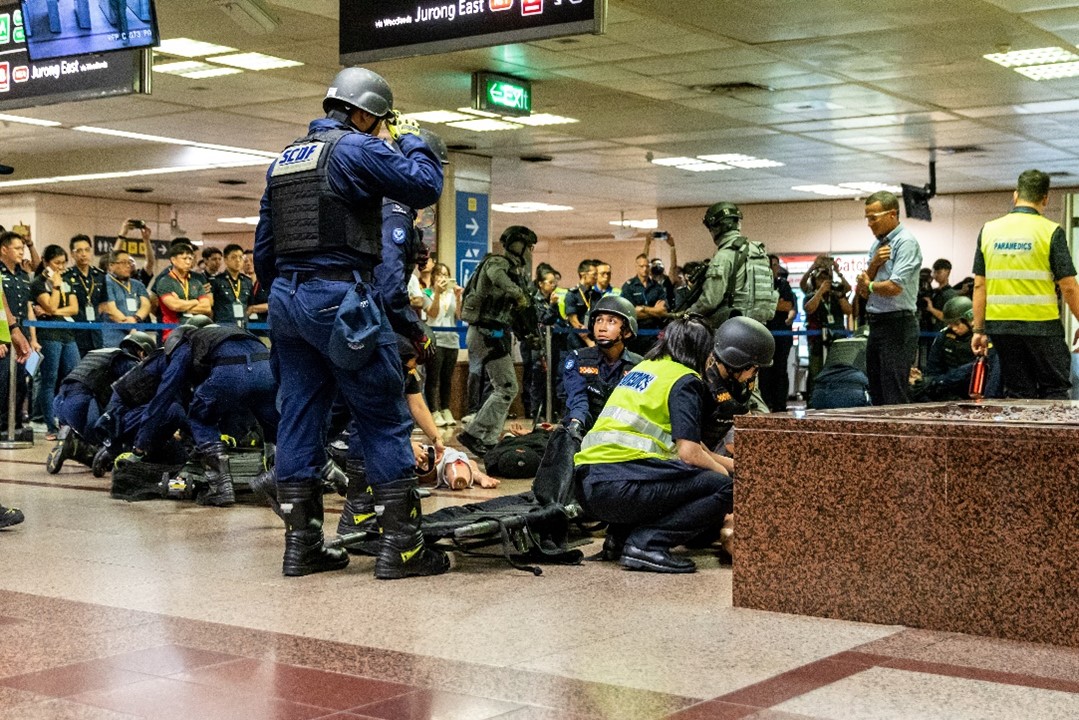 PUBLIC AFFAIRS DEPARTMENT
SINGAPORE POLICE FORCE
25 May 2023 @ 5:30 PM