The Police would like to alert the public to fake COVID-19-related job advertisements posted on social media and online marketplaces by unlicensed moneylenders (UMLs).
Four men and two women, aged between 20 and 45, are currently under investigation in relation to separate cases of UML harassment. They had responded to fake online job offers advertised on Carousell to be a 'Stay Home Personnel Checker' to supposedly help enforce COVID-19 Stay Home Notices, at a wage of $14 per hour or $190 per day. However, they were actually recruited by unlicensed moneylenders to harass debtors, and they delivered UML harassment notes to the debtors' residential units or letterboxes, or conducted fake COVID-19 home surveys. None of them received any payment.
The Police would like to remind members of the public to exercise caution when taking up part-time jobs, especially those promising quick and easy money. We will come down hard on loanshark harassment. Those who engage in such activities will be arrested and dealt with severely. Members of the public are also advised not to work with or assist loansharks in any other way. Under the Moneylenders' Act (Revised Edition 2010), for first-time offenders, the offence of assisting in the business of unlicensed moneylending is punishable with a fine of between $30,000 and $300,000, and imprisonment for a term of up to four years, and caning of up to six strokes.
Please call the Police at '999' or the X-Ah Long hotline at 1800-924-5664 if you suspect or know of anyone who could be involved in illegal loansharking activities.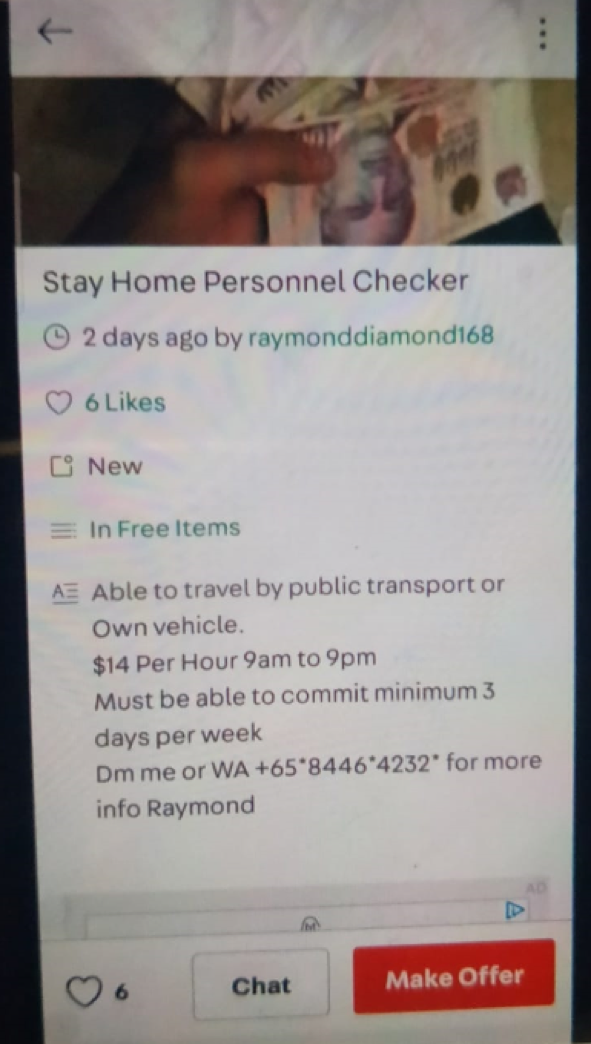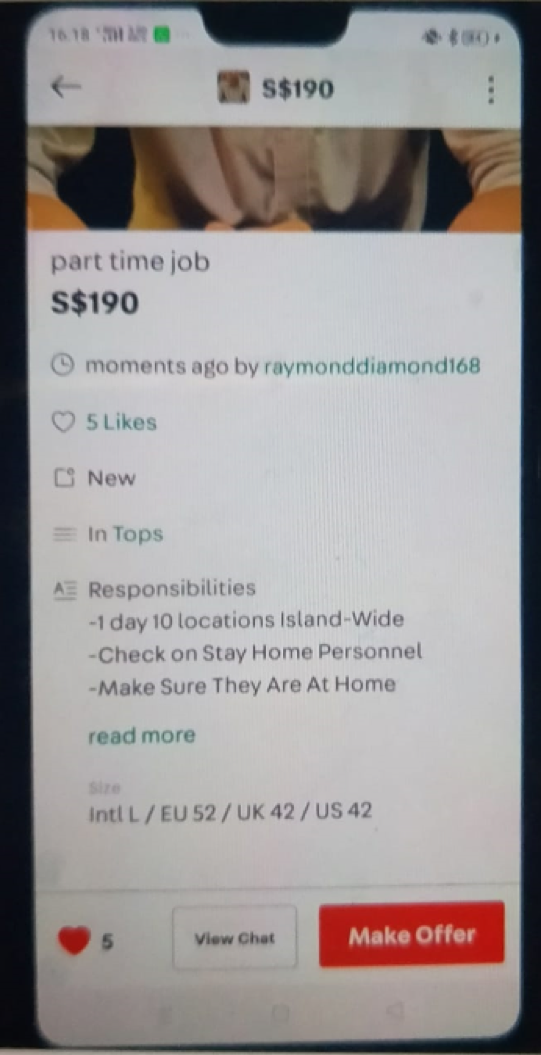 PUBLIC AFFAIRS DEPARTMENT
SINGAPORE POLICE FORCE
06 May 2020 @ 10:30 AM