ANNOUNCEMENT
[Covid-19 update] The Police Heritage Centre (PHC) will remain closed in Phase 3
Singapore has moved into Phase three: Safe Transition, and many of the Museums/Heritage Centres have re-opened to welcome visitors.
However, we would like to inform you that the PHC remains closed till further notice, as the well-being of our visitors and staff remain our primary concern. To access resources on our heritage, you may wish to visit the virtual tour of our SPF200 Exhibition - "Frontier Town to Safest City". Using 360-degree filming technology, the SPF200 Virtual Exhibition reinvents the viewing experience by presenting a fresh approach to learning about our history beyond the museum space. You may visit the online exhibition by clicking on the link below: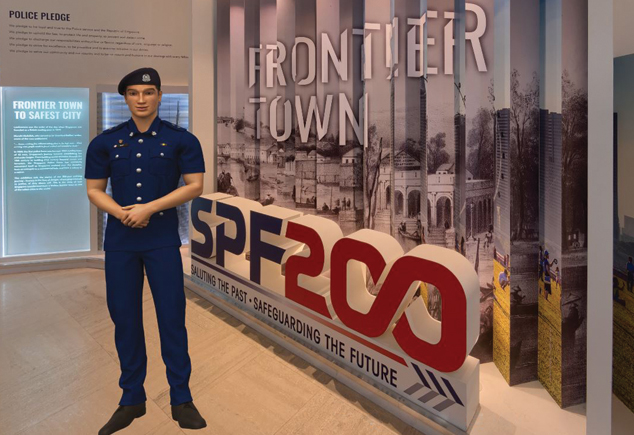 https://go.gov.sg/spf200-virtual-tour
In addition, we also launched the Police Heritage Trail- aimed at documenting the history of buildings and places that the police had once occupied. You may visit the Police Heritage Trail in person (Trail pamphlet) or in the comforts of your home by accessing the link below: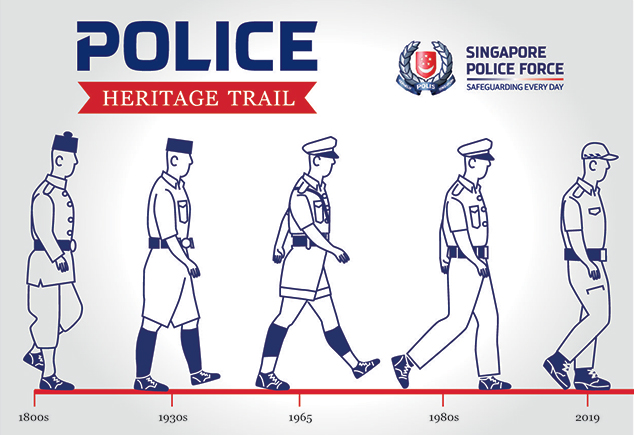 https://go.gov.sg/police-heritage-trail
We will post details of our re-opening on the SPF Facebook page and our website in due time. We seek your understanding and look forward to seeing you soon.
In the meantime, take care and stay safe.
Location
Police Headquarters
New Phoenix Park
28 Irrawaddy Road
Singapore 329560
Contact Details
Telephone: (65) 64782123
Email: SPF_Police_Heritage@spf.gov.sg
Admission
Free entry
Visits are strictly by appointment only
Opening Hours
Tuesday to Friday: 10am to 4pm
Saturday and eve of Public Holidays: 10am to 1pm
Closed on Monday, Sunday and Public Holidays
Getting Here
MRT
You may alight at Novena Station (NS20) on the North-South Line and walk approximately 10 mins. the Police Heritage Centre.
Bus
You may alight from any of the following buses opposite Zhongshan Mall, Balestier Road bus stop (ID: 50179):
21, 130, 131, 131A, 145, 186
or Alight from any of the following buses at Novena MRT Station, at Thomson Road bus stop (ID: 50038):
21, 56, 57, 131, 141, 166, 851, 980
Parking
Parking is not available on our premises.
Visitors who drive may wish to park nearby at Novena Square 2, Tan Tock Seng Link, Tan Tock Seng Hospital, and Mount Elizabeth Novena Hospital.