The Singapore Police Force commemorates Police Day annually on 3 June.
3 June 1959 is of special significance as Singapore obtained self-government on that day, and when SPF first became accountable to the people of Singapore, as the law enforcement agency of an elected Government. In 1971, Professor Wong Lin Ken, then Minister for Home Affairs, announced the designation of 3 June as Police Day.
In his speech at the opening of "Police Week" on 3 June 1971, Professor Wong said, "The Government has designated 3rd of June to be Police Day, to reaffirm the fact that the Police is a part of our society, responsible to an elected government, and the maintenance of law and order is a service to the community."
Photo: The first Police Day Parade was held on 3 June 1971.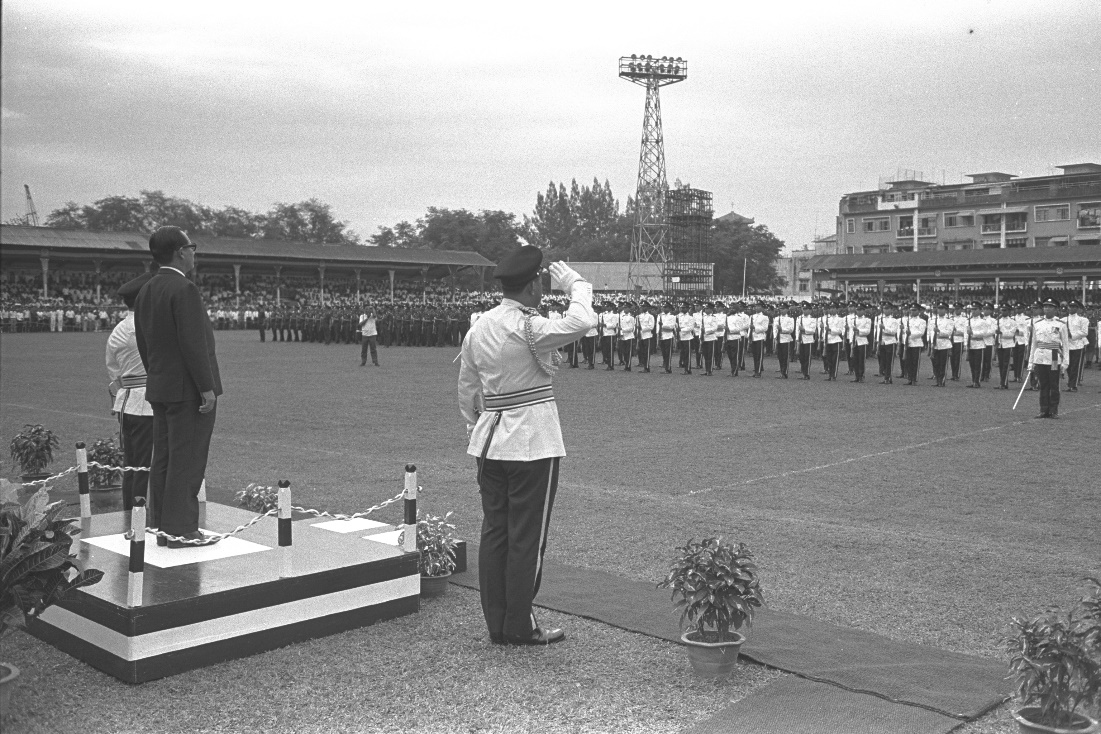 Photo credit: National Archives of Singapore
The Singapore Police Force held the Police Day Parade 2022 on 3 June 2022 after a two-year hiatus due to the pandemic. The parade, presided over by President Halimah Yacob, was attended by more than 2000 police officers who wore the newly inaugurated Singapore Police Bicentennial Medal for the first time.
Video: Police Day Parade 2022, 3 June 2022.